Amanda Holden Flaunts Leggy Look in Bold Outfit Amid Ofcom Controversy
The 52-year-old star recently took to Instagram to share a cheeky video during her Heart FM radio duties, showcasing her confidence and striking fashion sense.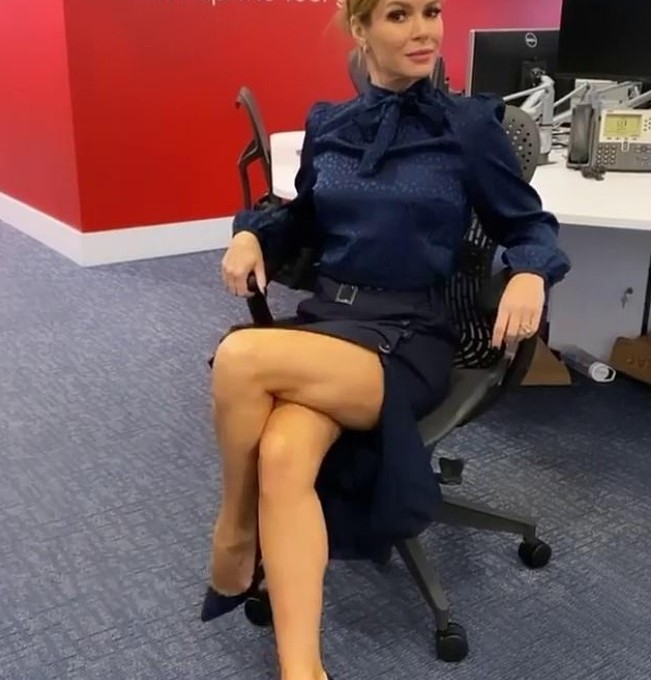 Amanda's appearance on Britain's Got Talent last Saturday led to a flurry of Ofcom complaints and raised questions among viewers about a potential wardrobe malfunction. However, Amanda has responded to the controversy with her characteristic flair, and she doesn't seem to be letting the criticism affect her.

In a recent Instagram video, Amanda displayed her incredible figure in a blue midi skirt with a daring thigh-high slit. Seated in an office chair, she playfully channeled the iconic Sharon Stone from "Basic Instinct" as she crossed and uncrossed her legs, sultrily posing for the camera in a Boomerang video. The video was captioned with: "#morning @thisisheart #skirt @karen_millen #top @veryuk #breastcancerawareness month x." Amanda paired the skirt with a matching colored silk shirt adorned with a subtle pattern.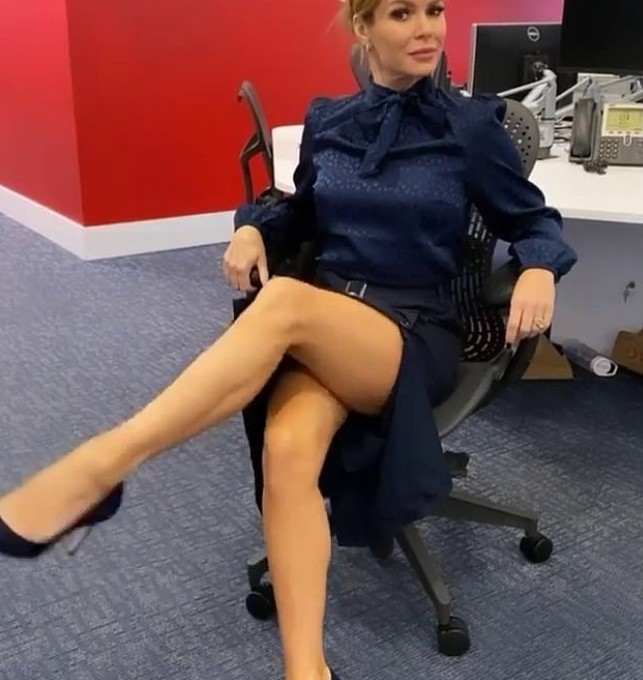 Completing her glamorous look, Amanda opted for matching colored heels that added a touch of sophistication. She also adorned herself with dazzling diamond jewelry, elevating her style to new heights. Her blonde locks were elegantly styled into a sophisticated ponytail, and her radiant makeup perfectly accentuated her features.

The video quickly garnered attention and praise from Amanda's 1.5 million fans and fellow celebrities. Amanda's Heart FM co-host Ashley Roberts couldn't help but admire her "Dem pins tho," while Ruth Langsford simply commented with two fire emojis. One fan expressed their admiration, calling Amanda "the most beautiful lady on TV" and commending her impeccable fashion sense.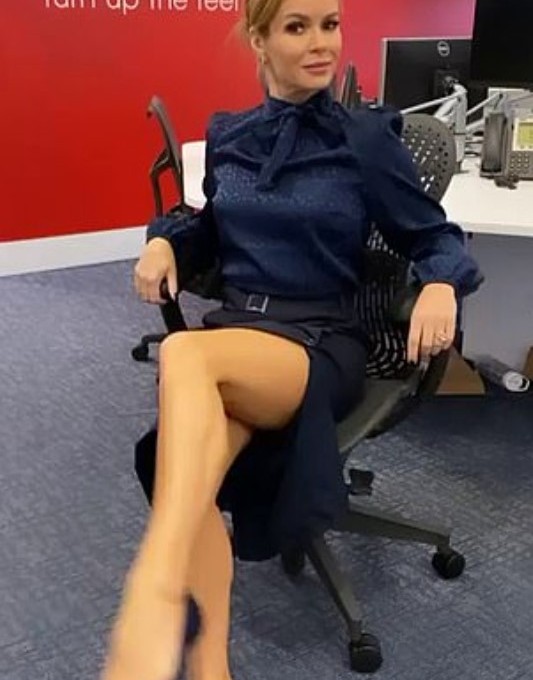 Another fan added a touch of humor, joking, "Thought 'Basic Instinct' was coming then!" followed by crying laughing emojis.

This Instagram video comes after Amanda confidently returned to her glamorous style, donning a plunging ballgown in a sizzling snap she shared on Wednesday. She revealed her perky cleavage and tiny waist in the shimmering silver dress as she posed on a stage. The gown featured a glitzy tulle train adorned with silver sparkle and chiffon detailing, emphasizing Amanda's impeccable fashion choices.

In her caption, Amanda expressed her excitement for her upcoming performance on Britain's Got Talent, writing, "Can't wait to perform on @bgt on Saturday night. #SongsFromMyHeart."

The recent controversy surrounding Amanda's wardrobe stems from her appearance on Britain's Got Talent, where she received over 200 Ofcom complaints. Some viewers speculated about a potential wardrobe malfunction, particularly regarding her navy thigh-slit gown with a plunging neckline.

Amanda took to Instagram to address these claims, stating, "Mmmm really?! Who has nipples this close to their cleavage?!" She also revealed the secret behind her bold look, mentioning that a boned corset helped maintain her attire's integrity throughout the evening.

Ofcom confirmed that they received a total of 277 complaints, with 235 relating specifically to Amanda's dress. Despite the controversy, Amanda confidently defended her fashion choices, asserting that her remarkable figure still attracts attention and appreciation.

Amanda is no stranger to fashion controversies, as her daring outfits have sparked complaints in the past. Despite the criticism, she remains unapologetic about her choices, emphasizing the importance of embracing one's body and personal style, regardless of age.

Amanda's bold fashion choices have been a defining feature of her career, and they continue to make headlines and spark discussions among fans and viewers. Despite the occasional controversy, Amanda's fashion choices reflect her confidence, individuality, and commitment to expressing herself through her style.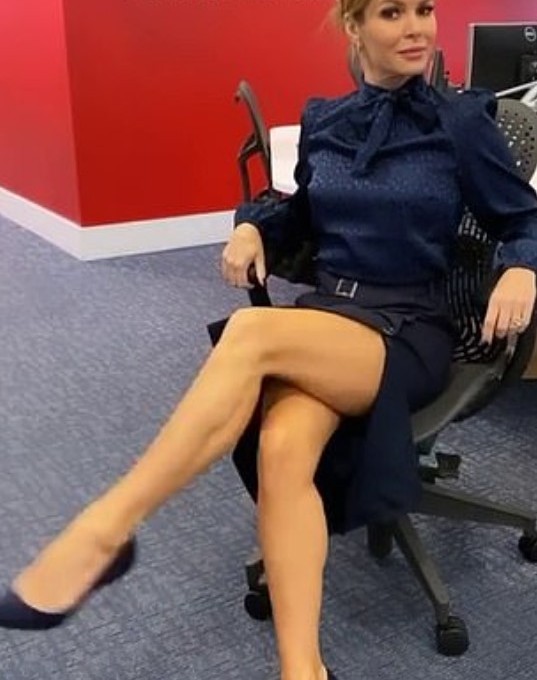 Amanda Holden Net Worth
Amanda Holden is an English actress and television personality with a net worth of approximately £3.6 million. She is best known for her roles in the television series Wild at Heart and Cutting It, and for her role as a judge on the talent show Britain's Got Talent.
Amanda Holden Age
Amanda Holden was born on February 16, 1971, and is currently 52 years old.
Amanda Holden First Husband
Amanda Holden's first husband was comedian Les Dennis. They were married from 1995 to 2003.
Amanda Holden Daughter
Amanda Holden has two daughters: Hollie, who was born in 2004, and Alexa, who was born in 2012.
Amanda Holden Instagram Video
In 2023, Amanda Holden posted a video on Instagram of herself dancing in a bikini. The video went viral and was praised by fans for its body positivity message.
Amanda Holden Husband Age
Amanda Holden's husband, Chris Hughes, is a record producer. He was born in 1978 and is currently 44 years old.