Amanda Holden Radiates Elegance in Winter Whites, in Heart-Racing Instagram Reveal
Known for her sartorial choices, the 52-year-old star took to Instagram to share a video of her latest chic outfit, providing fans with a sneak peek into her morning routine.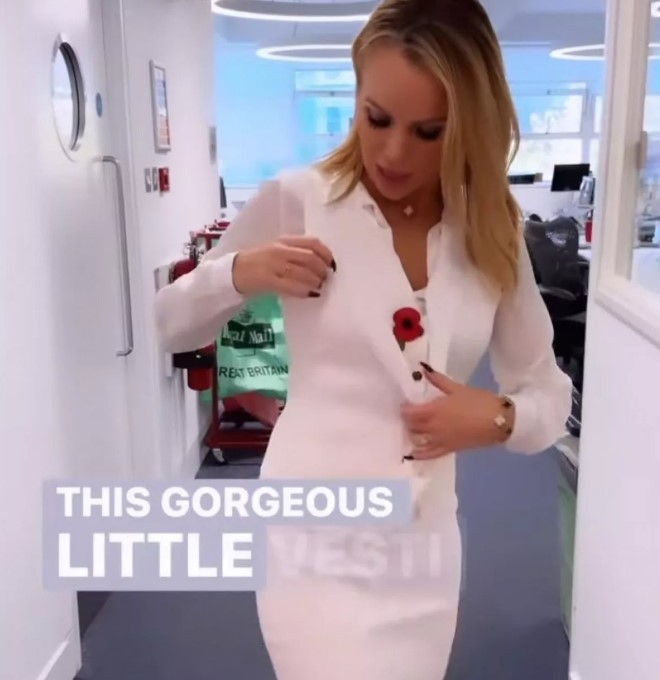 In the Instagram Story, Amanda showcased her figure in a white clingy vest top paired with a matching skirt, creating an ensemble that seamlessly hugged her curves. The winter white look exuded sophistication and glamour, accentuated by Amanda's decision to go braless under the sleek vest. The overall effect was a combination of chic elegance and contemporary style.
Adding a touch of flair to the ensemble, Amanda completed the look with a pair of white pointed heels, enhancing the overall appeal. The TV favorite wore her signature honey blonde locks in a sleek, straight style, further elevating the glam quotient. As for makeup, Amanda rocked her usual polished look, featuring dark brows, a smoky eye, and a swipe of pink lipstick.
Greeting her followers with a cheerful "Good morning, happy Tuesday," Amanda took a moment to share details about her stylish attire. She revealed, "I'm in winter white. This gorgeous little vest top and fitted skirt are from Karen Millen. It's really freezing cold outside, but I'm feeling more Christmassy by the day." Amanda couldn't resist adding a playful touch by reminding fans about the impending Christmas celebration, joyfully proclaiming, "48 sleeps!"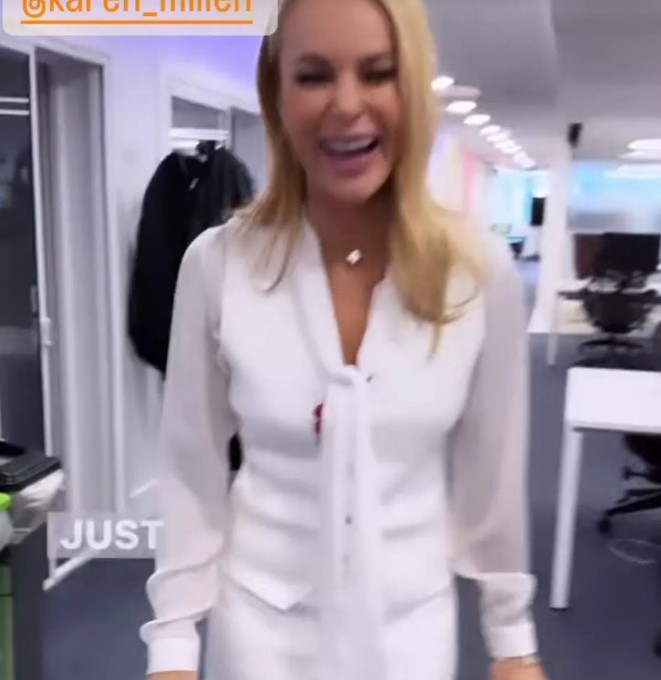 This fashionable display comes on the heels of Amanda Holden's recent Halloween costume revelation for 2023. Embracing the Scooby-Doo theme, she transformed into Velma, accompanied by her Heart FM co-stars Jamie Theakston as Shaggy and Ashley Roberts as Daphne. Amanda's Halloween costume featured a plunging orange crop top, a tiny red PVC skirt, thigh-high orange socks, and red heels, creating a vibrant and playful look. The ensemble was completed with a brunette bob wig and Velma's trademark glasses.
A standout moment from the Halloween celebration was Amanda's adorable dog Rudy, dressed up as Scooby, adding an extra layer of charm to the festivities. The Heart FM studio was appropriately decorated with creepy spider webs, contributing to the spooky and fun atmosphere.
Amanda Holden's ability to seamlessly blend elegance with playfulness continues to captivate fans, solidifying her status as a style icon both on and off the airwaves. Her Instagram posts consistently garner attention and appreciation from followers, showcasing not only her fashion choices but also her radiant personality.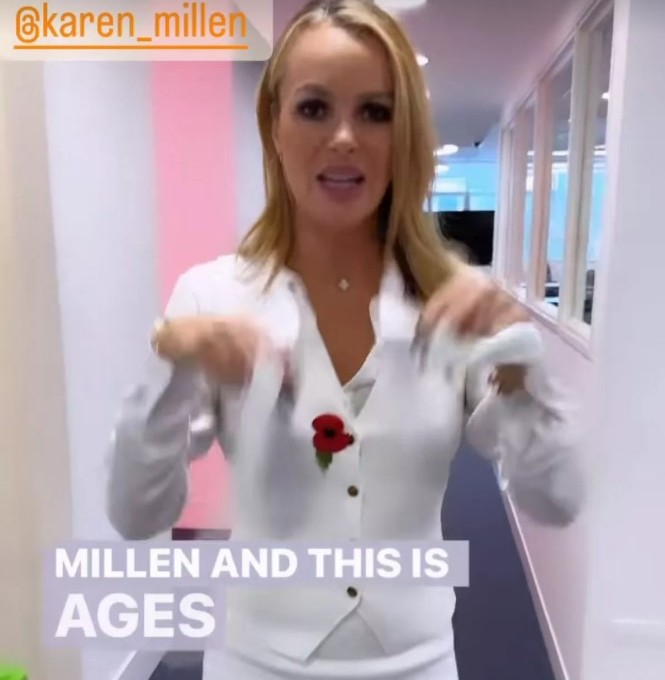 Beyond the realm of fashion, Amanda Holden remains a prominent figure in the entertainment industry, with her role on Britain's Got Talent and her presence on Heart Radio. Her morning routine updates on social media offer fans a glimpse into her life, creating a connection that goes beyond the screen.
As Amanda navigates her busy schedule, balancing her career in entertainment with her passion for fashion, fans eagerly anticipate each Instagram post that showcases her latest looks and reveals a bit more of her vibrant personality. With her latest winter white ensemble, Amanda Holden once again proves that age is no barrier to impeccable style, inspiring fans with her timeless elegance and contemporary fashion choices.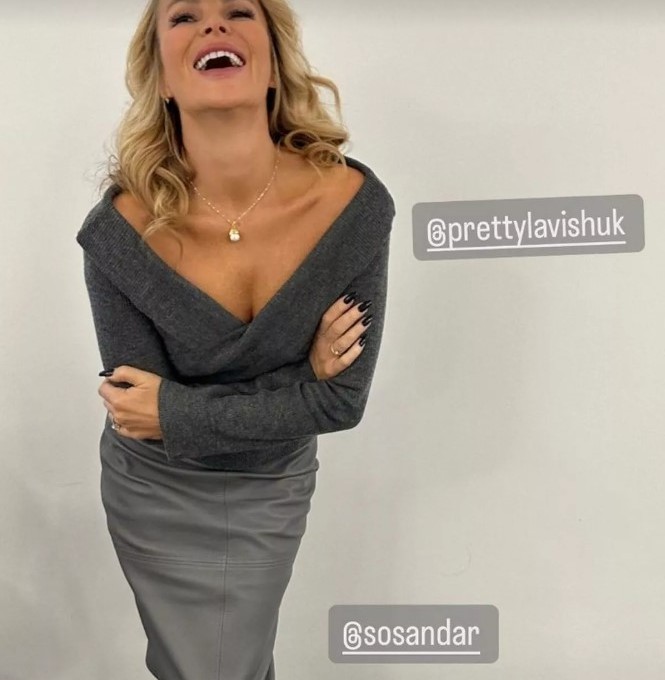 Amanda Holden is famous for being a judge on Britain's Got Talent and a co-host on the Heart Breakfast radio show. She has two children, Alexa and Hollie, with her husband Chris Hughes. Chris Hughes is younger than Amanda Holden.
Amanda Holden net worth: Amanda Holden has a net worth of £3.6 million, according to CelebrityNetWorth.com. She has amassed her fortune through her successful career in television, radio, and theater.
Amanda Holden age: Amanda Holden was born on February 16, 1971. She is 52 years old.
Amanda Holden first husband: Amanda Holden's first husband was Les Dennis. They were married from 1995 to 2003.
Amanda Holden Instagram: Amanda Holden's Instagram handle is @noholdenback. She has over 1.9 million followers on the platform.
Amanda Holden daughter: Amanda Holden has one daughter, Alexa, with her husband Chris Hughes.
What is Amanda Holden famous for? Amanda Holden is famous for being a judge on Britain's Got Talent and a co-host on the Heart Breakfast radio show. She has also starred in several television shows and films, including Wild at Heart, Cutting It, and Shrek 2.
Amanda Holden is a successful and popular television and radio presenter. She is also a talented actress and singer. She is a role model for many people, and she is admired for her work ethic, her sense of humor, and her positive attitude.