Amanda Holden's Chic Midi Dress Stroll Sets Instagram Abuzz
On a typical Friday, she raised the temperature by several notches with a sultry slow-motion video that left her 1.5 million Instagram followers in awe.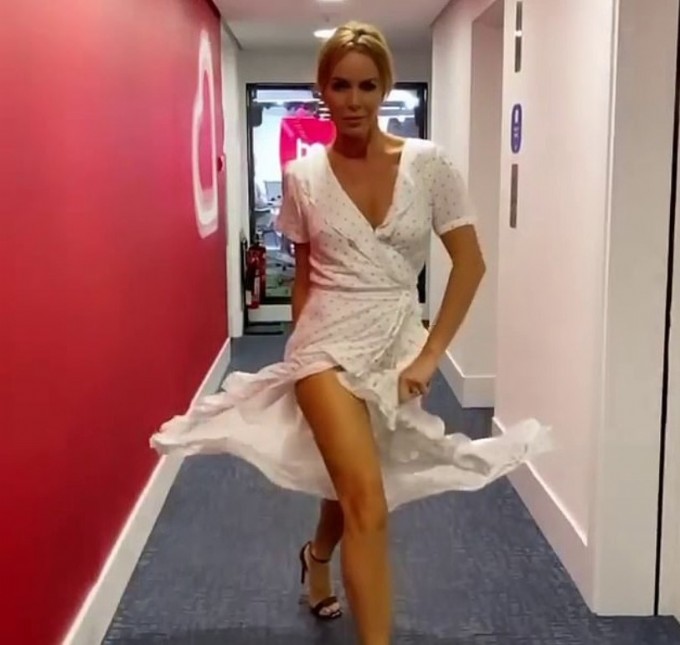 In this captivating clip, Amanda, at 49 years young, flaunted her fashion-forward style in a plunging white wrap midi dress. This wasn't just any dress; it featured a daring thigh-high slit that had fashion enthusiasts and casual observers alike singing praises. The Heart FM presenter was exuding confidence and elegance, making her followers sit up and take notice.

Amanda Holden is well-known for her stylish ensembles and her knack for pushing the sartorial boundaries. This video was no exception. As she moved gracefully down the hallways of the Global Studios, Amanda added a playful twist by swishing the stylish garment from side to side. Her choice of attire was perfect for this impromptu catwalk, and her every step was like a masterclass in confident, effortless style.

To complete her look, Amanda had her blonde locks styled in a sleek, swept-back hairdo, and her makeup was impeccably glamorous. The combination of the dress, the confident stride, and the overall aura of the video left her followers captivated.

In true Amanda Holden fashion, she kept her caption simple and to the point, using the hashtags '#Friday #slomo #dress @melissaodabash.' While the caption itself was modest, it hardly did justice to the fiery video that accompanied it.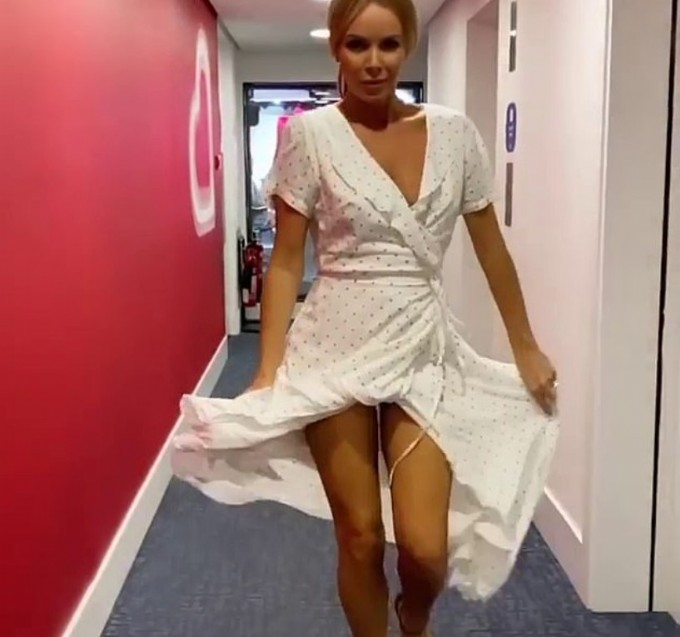 Unsurprisingly, the video sent Amanda's 1.5 million followers into a frenzy. Fans and followers couldn't help but express their admiration for the presenter. One of them described it as the 'Friday feeling,' reflecting the infectious enthusiasm that Amanda's video exuded. Another follower chimed in with, 'You got that Friday feeling,' echoing the sentiment.

Amanda Holden is not just a renowned presenter and television personality. She's also a doting mother and a devoted pet owner. In an endearing and heartwarming turn of events, it was recently revealed that Amanda has gone above and beyond to ensure the comfort and luxury of her pet rabbits at her south-west London home.

The TV personality shares her home with her husband of 12 years, Chris Hughes, and their two daughters, Lexi, 14, and Hollie, eight. In a heartwarming gesture, Amanda decided to repurpose her daughters' old playhouse into an incredible and cozy home for her two rabbits, Princess and Beatrice.

This transformation, while luxurious, was not just extravagant; it was also a heartwarming expression of love for her pets. Reports suggest that Amanda spent approximately £6,000 to upcycle the space. The pet bunnies now enjoy the comforts of their very own porch and bunk beds. According to a source, "Amanda loves these rabbits, and they're treasured members of the family. It's only right they live like starlets."

For those wondering about the cost of the conversion, Amanda's representative clarified that the process was relatively cost-effective. Instead of dismantling the playhouse, Amanda decided to recycle and repurpose it, keeping the conversion costs at a modest £200.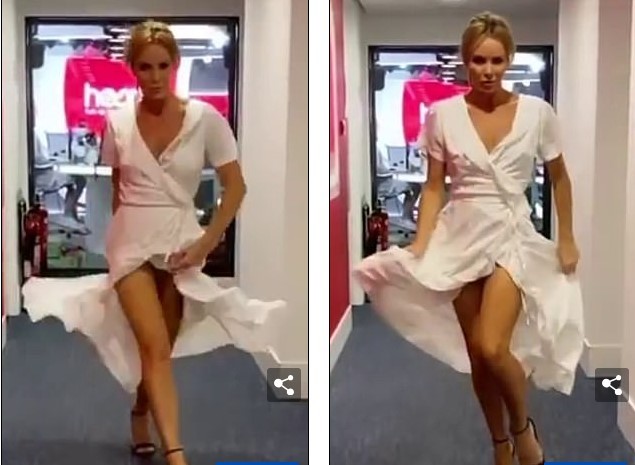 Amanda Holden's commitment to ensuring the comfort of her pets has warmed the hearts of many. It's a testament to the strong bond between pets and their owners, as well as the lengths to which pet lovers go to ensure their furry companions enjoy a life of luxury.

In the world of showbiz and entertainment, Amanda Holden remains a multifaceted personality. While she's renowned for her role as a radio presenter on Heart FM, her presence extends to television as well. She's been a long-standing judge on "Britain's Got Talent," and her influence reaches far and wide in the entertainment industry.

Amanda Holden is no stranger to the world of fashion either. Her impeccable style, as showcased in the slow-motion video, is a source of inspiration for many. Her daring choice of attire and the confidence with which she carries it off demonstrate her unique ability to make a bold fashion statement.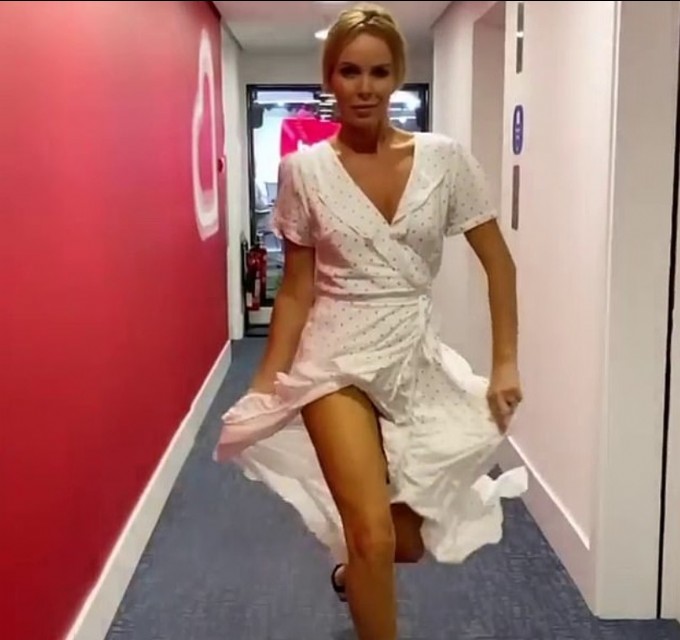 Beyond her fashion choices and professional accomplishments, Amanda's personal life reflects her warm and caring nature. Her dedication to her family, including her husband and children, is evident in her actions. She has created a warm and loving environment for her family, including the furry members who have found a special place in her heart.

As Amanda Holden continues to make waves in the entertainment industry, it's her authenticity, style, and compassion that endear her to fans and admirers. Her latest video, with its mesmerizing slow-motion walk in a stylish white midi dress, is just one more example of how Amanda continues to captivate the hearts and minds of her followers.