Amanda Holden Spotted with Stitches on Forehead after Injury
However, what caught the attention of onlookers and fans alike was the noticeable sight of stitches on her forehead, marking a painful injury that has left many speculating about its cause.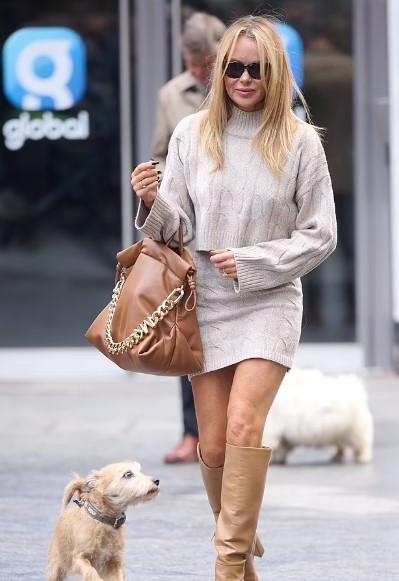 Amanda, 52, concealed her eyes behind a pair of stylish black sunglasses, adding an air of intrigue to the mystery behind her patched-up facial injury. The details surrounding the incident leading to her needing stitches remain undisclosed, leaving fans curious about what might have transpired.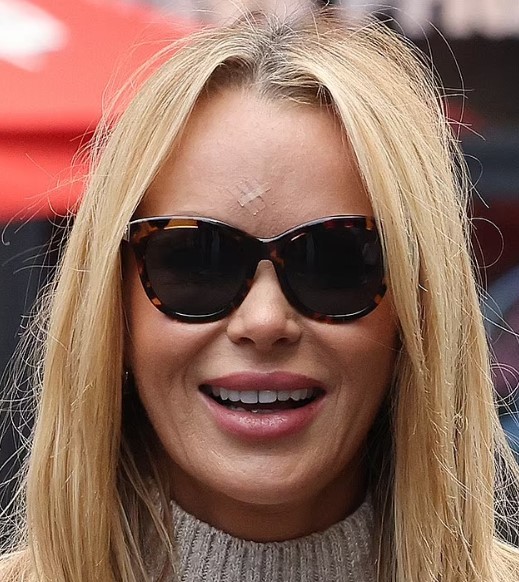 Despite her evident discomfort, the star maintained her signature sense of fashion as she strutted out of the radio station. She was donned in an elegant grey knit co-ord set that perfectly complemented her stone-colored mini skirt and matching jumper, revealing a glimpse of her toned legs. Completing her chic ensemble, Amanda wore knee-high boots in a tasteful tan shade and carried her essentials in a large brown Michael Kors tote.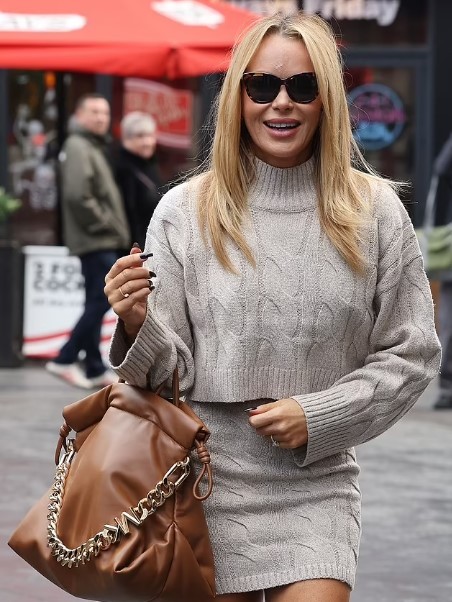 Amidst the buzz surrounding Amanda's injury, MailOnline has reached out to her representatives for an official statement, aiming to shed light on the circumstances behind her forehead stitches.

In a related development, back in May, reports emerged suggesting that Amanda Holden might step into the shoes of the late Paul O'Grady on the beloved show, "For The Love Of Dogs." Paul O'Grady, a renowned comedian and avid dog lover, had been the face of the documentary series since 2012. Tragically, he passed away in March at the age of 67, leaving a void in the series.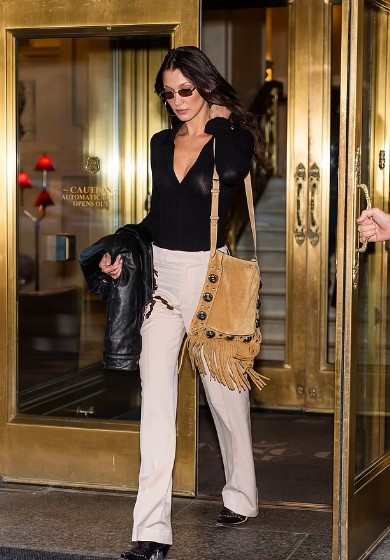 Amanda Holden, a close friend of the late entertainer and an ambassador for Battersea Dogs & Cats Home, where the show is based, is reportedly the frontrunner for taking over the hosting role. This transition is considered a sensitive issue given the deep association Paul O'Grady had with the show.

An insider revealed, "Executives are hesitant to make firm plans regarding the series, as it's only been two months since Paul's passing. However, the sentiment at the home is that it's what Paul would have wanted, as he deeply cared about the animals in Battersea. Amanda is the natural choice, not just because of her presenting experience, but also because of her profound commitment to the home and its mission."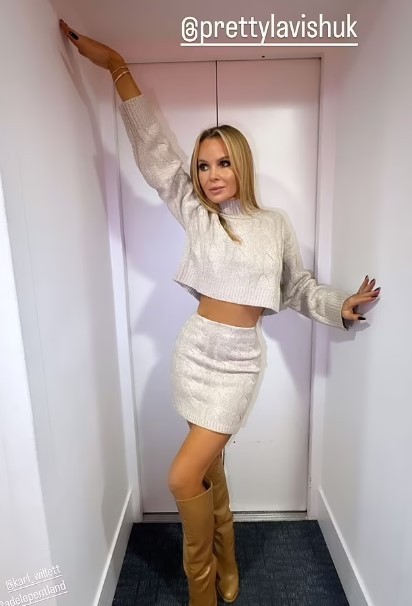 Paul O'Grady had an illustrious career hosting various shows, including "The Paul O'Grady Show," "Blind Date," "Blankety Blank," and ITV's multi-award-winning "For The Love Of Dogs." He also helmed the ITV celebrity game show, "Paul O'Grady's Saturday Night Line Up."

As Amanda Holden's representatives remain tight-lipped about her recent injury, fans eagerly await more information while also anticipating a potential changing of the guard on "For The Love Of Dogs." The future of the show and Amanda's role in it remain uncertain, but the legacy of Paul O'Grady continues to shine through the compassion and dedication of those who share his love for animals.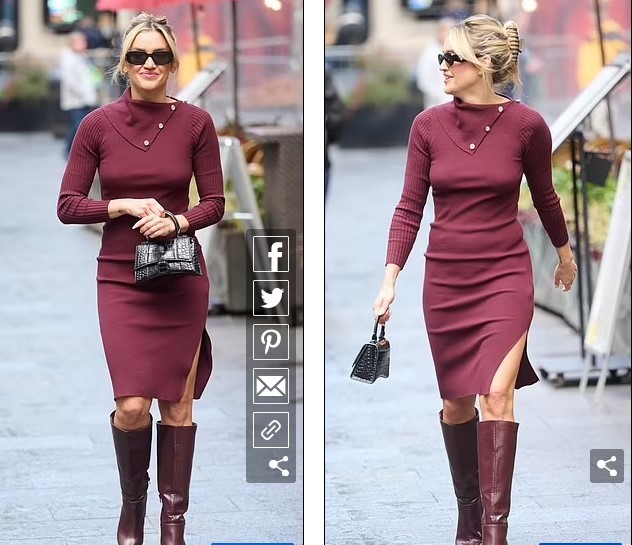 Amanda Holden:
Amanda Holden is a well-known British television personality, actress, and presenter.
She gained widespread recognition as a judge on the popular talent show, Britain's Got Talent (BGT).
Amanda has a strong presence in the entertainment industry and has also hosted various TV and radio shows.
She is a dedicated ambassador for Battersea Dogs & Cats Home, showcasing her passion for animal welfare.
Amanda Holden is a familiar face at Heart FM, a leading radio station in the UK.
Ashley Roberts:
Ashley Roberts is a prominent American singer, dancer, actress, and television presenter.
She rose to fame as a member of the successful girl group, The Pussycat Dolls.
In addition to her music career, Ashley has made a name for herself in the entertainment industry, both in the UK and the United States.
She is a co-host on the Heart FM Breakfast Show and has a strong following for her engaging and lively on-air presence.
Heart FM:
Heart FM is one of the UK's top radio stations, known for its contemporary music and engaging presenters.
The station features a mix of popular music genres and provides a platform for listeners to enjoy their favorite hits.
Heart FM is widely recognized for its entertaining breakfast shows, where personalities like Amanda Holden and Ashley Roberts keep audiences engaged with their humor and insights.
The station has a broad and loyal listenership base across the United Kingdom.