Amanda Holden Stuns in Braless Photoshoot to Promote New Sky Show
In a behind-the-scenes video shared on her Instagram account, the Britain's Got Talent judge showcased an array of stunning looks. Her first outfit choice was a frilly strapless blue dress, radiating elegance reminiscent of the Met Gala. Amanda confidently posed on a luxurious bed, her blue frills protecting her modesty.
She later opted for a braless look, exuding confidence and allure as she lay on the bed, covered only by a silk duvet. Even though she was modestly covered, her age-defying curves were accentuated by the thin blanket.
Amanda shared the video with the caption: "BTS @telegraph cover shoot - out today! Squeezed in before my holidays in literally 2 hours!"
The video elicited an outpouring of compliments from fans and fellow celebrities. TV favorite Ruth Langsford commented, "STUNNING!" while Pussycat Doll Ashley Roberts enthusiastically exclaimed, "Yes sister!"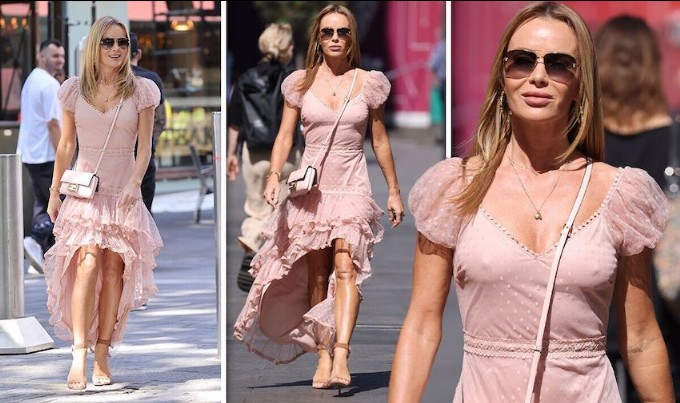 Amanda Holden is gearing up to return to television screens with her upcoming show on Sky History, "Sex: A Bonkers History." In collaboration with historian Dan Jones, Amanda will delve into steamy sex secrets spanning the last 2,500 years. She will even transform into historical figures like Cleopatra to bring their sensual stories to life.
This upcoming series, set to air in September, will explore changing attitudes toward sex and sexuality throughout history, from the invention of the first contraceptive in ancient Egypt to the swinging 1970s in Britain. Viewers can anticipate "saucy surprises" and a fresh perspective on the history of sexuality, challenging preconceived notions.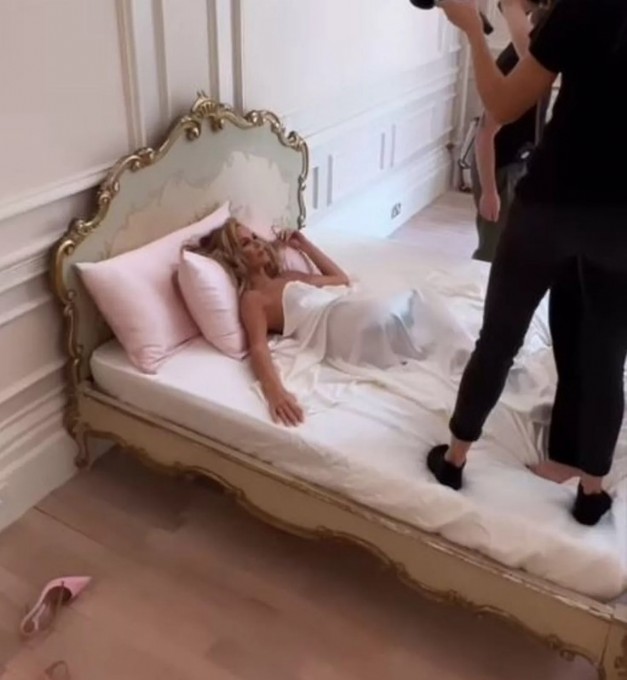 Amanda Holden continues to captivate audiences with her timeless beauty and engaging television projects, leaving fans eagerly awaiting her return to the screen.