Amanda Holden Stuns in Her Latest Lipsy Collection: Dazzling in a Sparkly Mini Dress
The 52-year-old TV sensation has been celebrated for her jaw-dropping ensembles, and her partnership with Lipsy proves no different.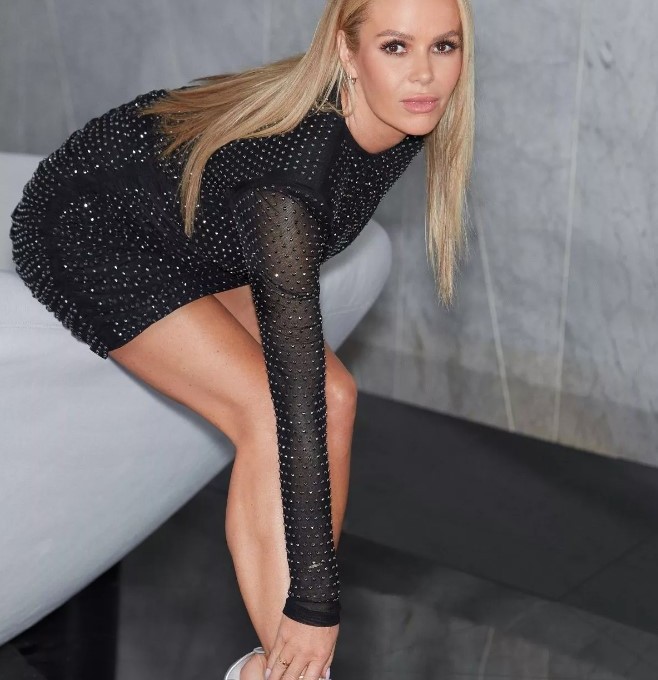 Amanda Holden's Lipsy collection showcases her exceptional taste and style, featuring an array of stunning looks that range from elegant dresses to bold, braless ensembles. On Wednesday, October 25, Amanda unveiled her new collection through a series of breathtaking photos that left her followers in awe.

One of the standout pieces from the collection was a dazzling sparkly mini dress. This enchanting dress was adorned with intricate sparkly detailing and featured long, sheer sleeves, enhancing its glamour and style. The thigh-grazing frock allowed Amanda to flaunt her sun-kissed skin, leaving fans captivated.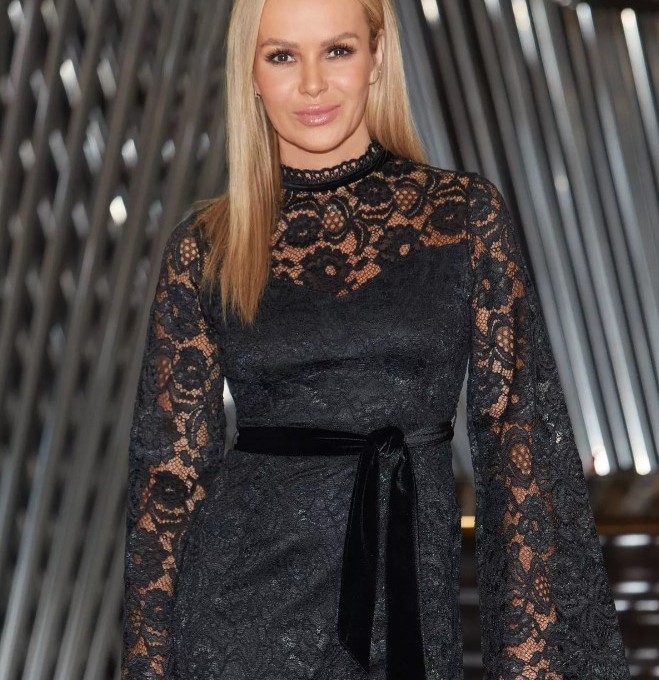 Amanda Holden has become the face of Lipsy, making her the high-street fashion brand's oldest ambassador, doubling the age of their average customer. This collaboration, as Amanda expressed, is a celebration of the modern woman – confident, empowered, and exuding utter glamour. The collection offers stylish and versatile pieces suitable for any occasion.

Earlier this year, Amanda revealed that she sometimes borrows clothes from her daughter. She jokingly shared an incident when she "claimed" a sequined bikini top intended for her 16-year-old daughter. Amanda playfully stated that her daughter would have to wait two more years before she could have it back.

Amanda Holden's collaboration with Lipsy continues to set fashion trends and empower modern women who appreciate style, confidence, and versatility in their clothing choices. Her unique collection showcases her commitment to delivering stunning fashion to her fans.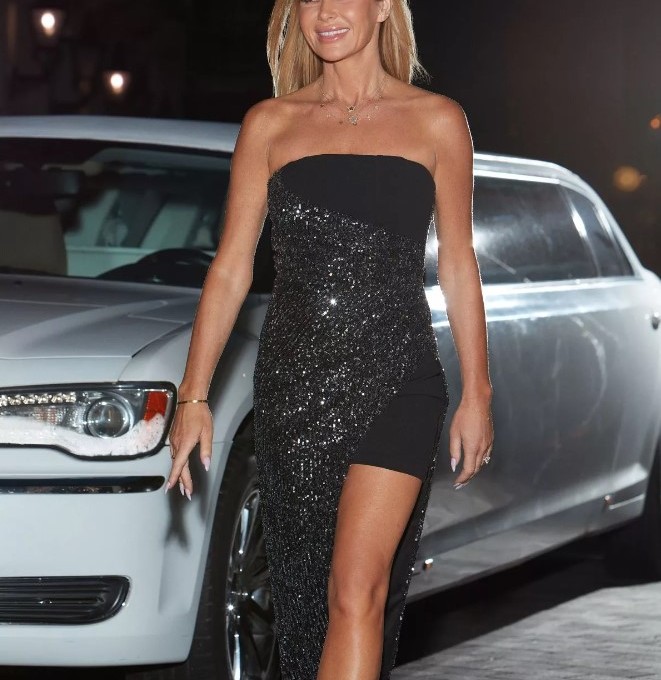 What Is Amanda Holden Famous For: Amanda Holden is famous for her versatile career in the entertainment industry. She is best known for her role as a judge on the hit reality TV show "Britain's Got Talent." She's also recognized for her appearances in various TV shows, films, and her work in theatre. Additionally, Amanda Holden has ventured into modeling and is known for her fashion sense. Her vibrant personality, stunning looks, and television presence have made her a popular and well-loved figure in the UK entertainment world.
Amanda Holden Daughter: Amanda Holden has two daughters. Her eldest daughter is Lexi (Alexa Louise Florence Hughes), born in 2006. Her younger daughter, Hollie Rose Hughes, was born in 2012.
Amanda Holden Instagram: Amanda Holden is active on Instagram. Her Instagram account is a platform where she shares insights into her personal life, fashion, and career. You can find her on Instagram with the handle @noholdenback.
Amanda Holden First Husband: Amanda Holden was married to Les Dennis, a British television presenter and actor. They got married in 1995 but later divorced in 2003.
Amanda Holden Age: Amanda Holden was born on February 16, 1971. As of October 2023, she is 52 years old.
Amanda Holden Net Worth: Amanda Holden's net worth was estimated to be around £6 million. However, it's important to note that her net worth may have changed since then due to her ongoing career and various endeavors.