Ashley Roberts Flaunts Enviable Figure in Thong Bikini during Ibiza Getaway
The 41-year-old starlet recently shared a glimpse of her beach escapade in Ibiza, showcasing her sensational physique in a captivating thong bikini.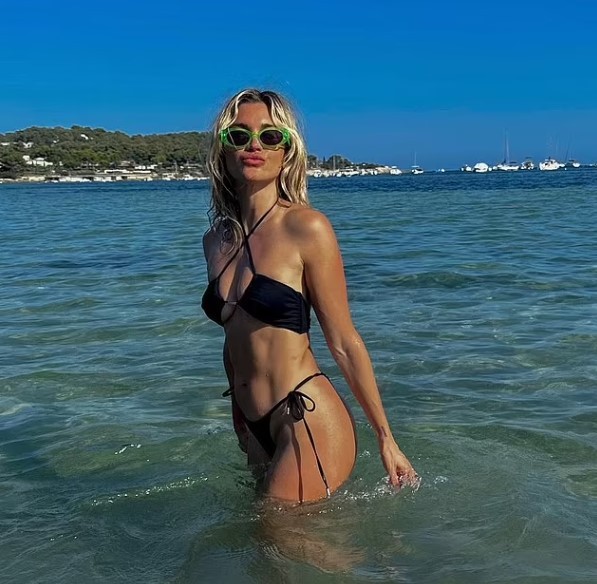 Roberts exuded confidence as she posed against the idyllic backdropp of the Ibiza coast. Her skimpy black bikini, featuring a halterneck top, allowed a tantalizing view of her well-defined abs. The ensemble was completed with thong-style bottoms that highlighted her toned physique and showcased her peachy derriere. Sporting vibrant green sunglasses and tousled golden locks, damp from a refreshing swim, Roberts looked every bit like she was reveling in her paradise.
Accompanying the captivating snapshots, the star captioned with a sentiment that encapsulated her experience: 'HVN [heaven] on earth'. She further shared her elation through her Stories, expressing, 'My happy place'.
Throughout her European vacation, Roberts has been treating her Instagram followers to an array of bikini-clad snapshots, offering a visual diary of her summer sojourn.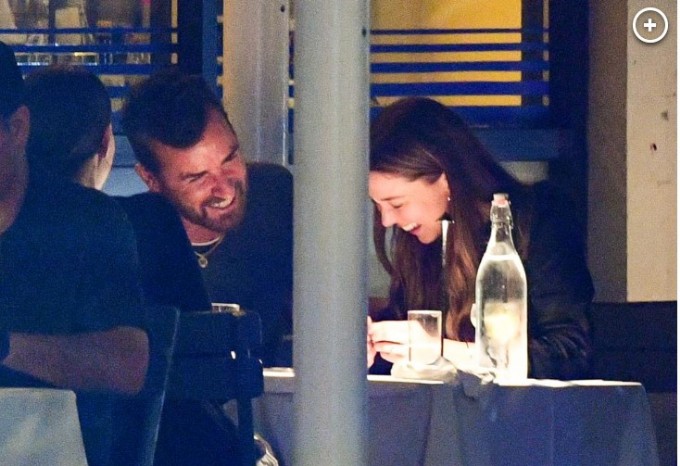 In the backdropp of her vacation bliss, recent reports have unveiled that Ashley Roberts has yet to receive an invitation to Nicole Scherzinger's impending nuptials with Scottish rugby player Thom Evans. The alleged exclusion extends to all former bandmates, hinting at lingering tensions within the Pussycat Dolls.
Commenting on Nicole's engagement on the Heart FM Breakfast show, Roberts expressed her surprise and playful uncertainty, stating, 'You know Nicole from The Pussycat Dolls...'. Co-host Jamie Theakston joined in with a jest, 'I think I remember her...', leading to Ashley's humorous reply, 'She's got engaged!'
Elaborating on the engagement announcement, Roberts shared, 'Yeah we did know that… but apparently, I found out in the media that I might not be invited to the wedding!' Her co-host Jamie Theakston, genuinely surprised, interjected, 'What are you talking about, of course you are?'
Ashley continued, 'I got a little media sheet this morning with all the stories that are happening and it's like "Nicole has said that she's not going to have The Pussycat Dolls at the wedding" none of her bandmates, not just me, she didn't single me out, but I actually don't know how true this is… I haven't got an invite.'
Jamie weighed in, 'We need to get this fixed, that doesn't sound right to me.' Ashley, maintaining a positive outlook, shared, 'Well listen, if I get an invite I will be coming, if not I will survive!'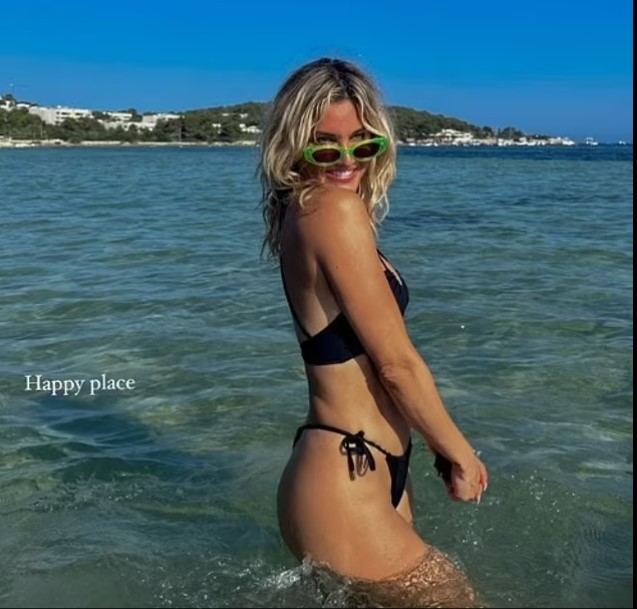 These revelations surface amid speculations that Nicole Scherzinger is avoiding any potential turbulence from her past by not inviting her former bandmates to her wedding, aiming to keep her dream wedding free from any negativity.
Ashley Roberts' glamorous vacation and the intrigue surrounding her invitation status have stirred conversations both about her enviable beach-ready figure and the dynamics within the Pussycat Dolls. As the summer continues to sizzle, Ashley's Ibiza retreat has certainly ignited its fair share of headlines.