Ashley Roberts Flaunts Stunning Figure in Black Two-Piece During Idyllic Ibiza Getaway
The 41-year-old celebrity graced the beach in a chic strapless black bikini, showcasing her enviable figure and sun-kissed glow.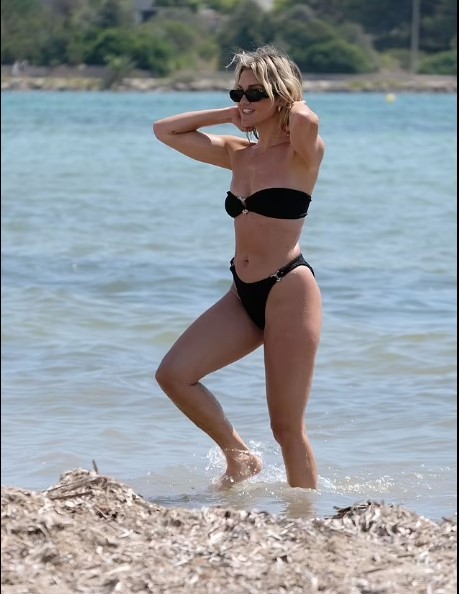 Captured in a series of captivating snapshots that she shared on her Instagram page, Roberts epitomized elegance and allure in her beach attire. The trendy black two-piece accentuated her impeccable physique, while a pair of bold rectangular sunglasses shielded her eyes from the sun's brilliance.
Engaging in the blissful waters of the sea, Ashley's golden locks cascaded gracefully over her shoulders, embodying the carefree essence of her beachside getaway. The starlet embraced the tranquility of her surroundings, creating an image of idyllic relaxation.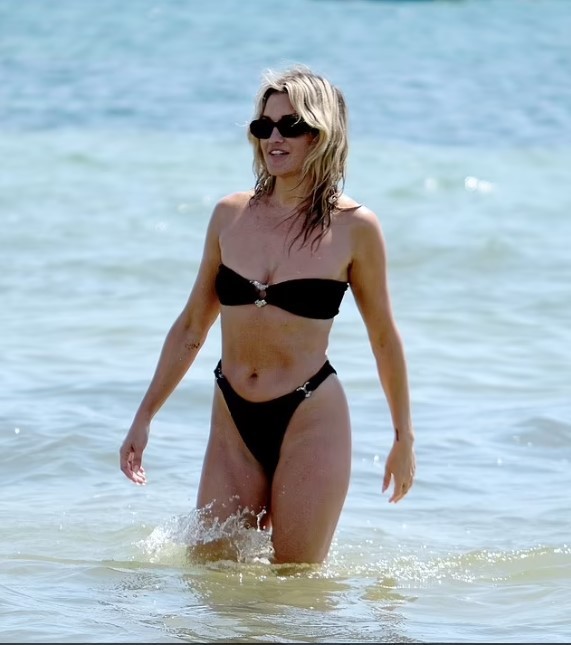 Roberts, an active social media user, has been treating her followers to a visual diary of her rejuvenating escape. A particularly stunning photo showcased her donning a sleek black bikini, elevated by vibrant green sunglasses that framed her face.
In the accompanying captions, the artist expressed her delight, describing the locale as "HVN [heaven] on earth." Through her Instagram Stories, she shared the sentiment of being in her "happy place," offering an intimate glimpse into her joyful retreat.
The vacation escapade unfolds following reports that Ashley Roberts has not yet received an invitation to fellow bandmate Nicole Scherzinger's impending wedding to Scottish rugby player Thom Evans. Speculation surrounding Scherzinger's decision to exclude her bandmates from the guest list hints at lingering tensions.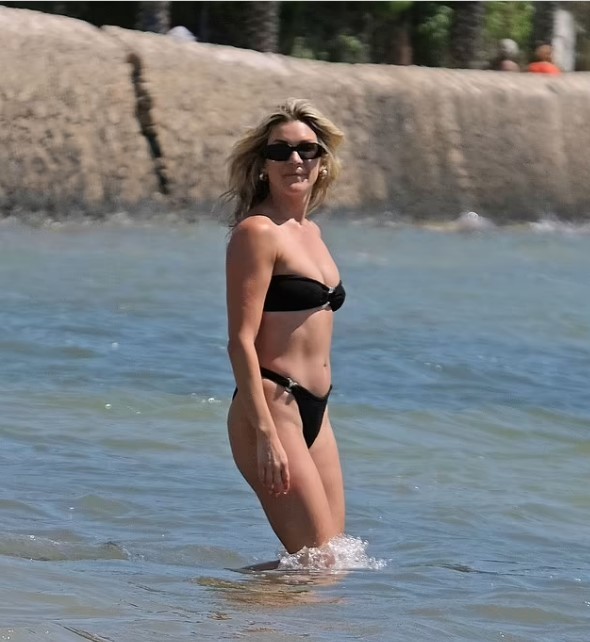 In a candid discussion on the Heart FM Breakfast show, Roberts acknowledged the news of Scherzinger's engagement but humorously disclosed that she had learned about her uncertain wedding invite from media sources. While expressing hope that she would receive an invitation, Ashley humorously noted that she would "survive" if not included in the wedding festivities.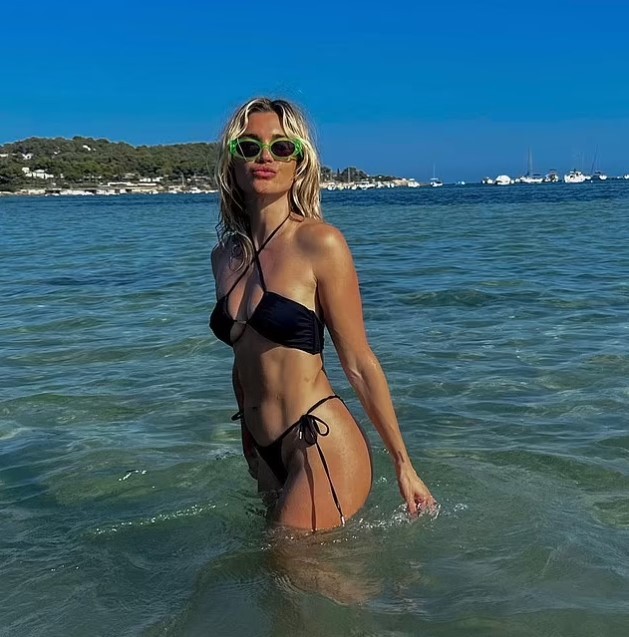 Insiders have revealed that Scherzinger is intent on maintaining a harmonious atmosphere for her wedding and has chosen not to invite her Pussycat Dolls bandmates to prevent any potential disruptions. Amidst the unfolding drama, Ashley Roberts continues to captivate her audience with her beachside elegance, painting a picture of serenity and style in the midst of the Ibiza waves.