Cheeky! Amanda Holden shows off her pert derriere in risque Twitter snap
Despite being in her forties, Amanda Holden showed that she's as sexy and daring as ever in a cheeky snapshot that quickly went viral.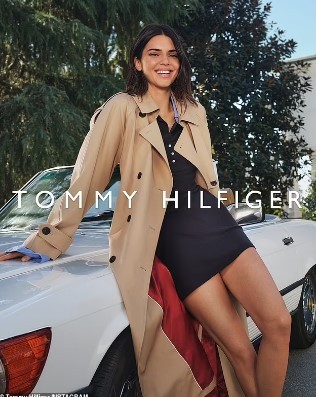 Currently, Amanda is filling in for Holly Willoughby on ITV's This Morning, and during her stint, she decided to treat her Twitter audience to a tantalizing glimpse of her toned figure. In a social media era where trends come and go in the blink of an eye, Amanda's daring post managed to captivate and hold the attention of her fans.

The photograph in question features Amanda standing with her back to the camera, sporting a form-fitting purple dress. What makes this picture so striking is that the dress is unzipped provocatively, revealing her perfectly toned derriere and shapely legs. It's a bold move, and Amanda Holden carries it off with the panache and confidence that has made her a beloved figure in British television.

The caption accompanying the photo reads, "Guess who I interviewed today? #cheeky." This playful and teasing remark set the tone for the entire post and indicated that Amanda was fully aware of the provocative nature of the image.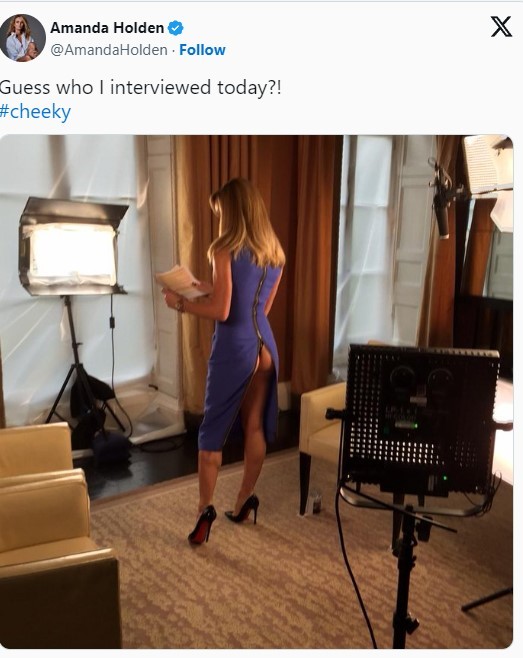 Unsurprisingly, Amanda's daring display of her gym-honed physique left her fans and followers in awe. Social media platforms are often filled with various forms of content, but Amanda's post managed to stand out in a sea of digital noise.

"Wow, that's a nice bum!" commented one of her admirers. Others chimed in with their compliments and playful banter. "Your seamstress?" quipped another follower, making light of Amanda's revealing attire.

Later on, Amanda shared a picture featuring herself alongside the iconic Lady Gaga and the legendary Tony Bennett. It was in this moment that her fans finally discovered who she had interviewed, but that didn't stop them from playfully teasing her about her bold ensemble.

"Hope you zipped up before meeting them," one comment read, echoing the sentiment of many who couldn't resist making light of her daring outfit. Others joined in on the fun, adding, "I hope your bum was not out to show these people!" Amanda's fans, known as the "Holdenites," showcased their sense of humor and camaraderie as they playfully engaged with her posts.

Amanda's successful stint filling in for Holly Willoughby on This Morning has garnered praise from both fans and industry insiders. Her ability to seamlessly step into such a prominent hosting role speaks to her experience and charisma as a television presenter.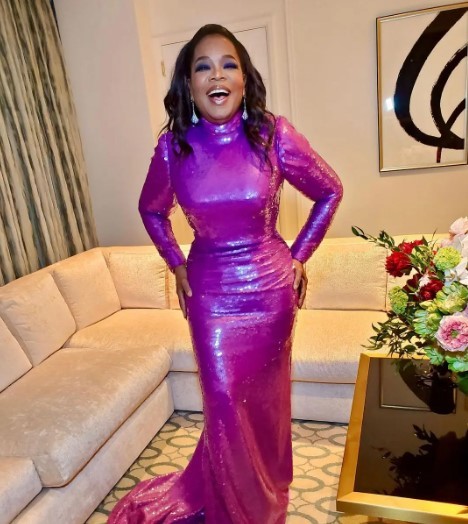 Speaking about the challenges of presenting live television, Amanda humorously shared her thoughts on the matter. "You have to be really careful with live television," she noted. Amanda's candid and humorous remarks are part of what endears her to her audience.

She went on to share an amusing anecdote about a "swear jar" gifted to her by her devoted fans, the "Holdenites." Amanda recounted, "I've got these lovely girls and boys on Twitter, and as a present, they gave me a swear jar. There's no money in it at the moment 'cause I'm doing really well. I seem to have found a filter - which is a first for Mandy!"

Amanda Holden's engaging personality, combined with her talent and fashion choices, has solidified her status as a beloved figure in the world of entertainment. She continues to captivate audiences and make headlines, and her recent Twitter sensation is just another example of her ability to leave fans eagerly anticipating her next move.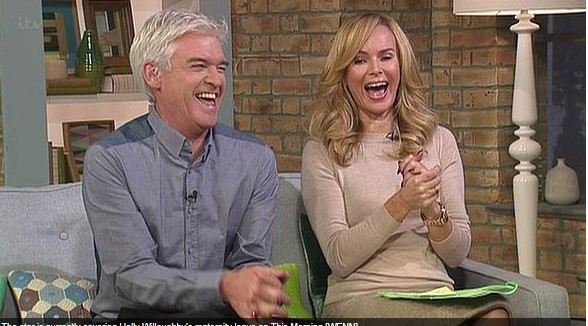 In the realm of live television, Amanda Holden proves time and time again that she's not just a pretty face; she's a talented and charismatic presenter who knows how to keep her audience entertained. Her daring Twitter post serves as a reminder that Amanda is as captivating and fearless as ever, and her fans can't wait to see what she does next in the world of entertainment. Whether it's on television or social media, Amanda Holden has a knack for making a lasting impression.
Amanda Holden is a master of live television. She has a knack for putting her guests at ease and for creating a relaxed and enjoyable atmosphere. She is also a quick wit, able to think on her feet and to deliver witty banter and one-liners.
Her daring Twitter post is just one example of Amanda's fearless personality. She is not afraid to speak her mind or to challenge the status quo. She is also a strong advocate for diversity and inclusion, using her platform to speak out against discrimination and prejudice.
Amanda's fans love her for her honesty, authenticity, and sense of humor. She is a role model for women of all ages, showing them that it is possible to be confident and successful without sacrificing your personality.
Amanda Holden is a true star. She is a talented performer, a successful businesswoman, and a role model for many. She is also a force for good in the world, using her platform to advocate for diversity and inclusion.
I am excited to see what Amanda does next in the world of entertainment. She is a true chameleon, able to excel in any genre. I am confident that she will continue to amaze and delight audiences for many years to come.