Jennifer Lopez Stuns in Green Lingerie for Intimissimi Collab with Wedding Band from Ben Affleck'
The multi-talented star, who first gained fame as a Fly Girl on "In Living Color," proved that age is just a number as she posed provocatively in emerald green lingerie.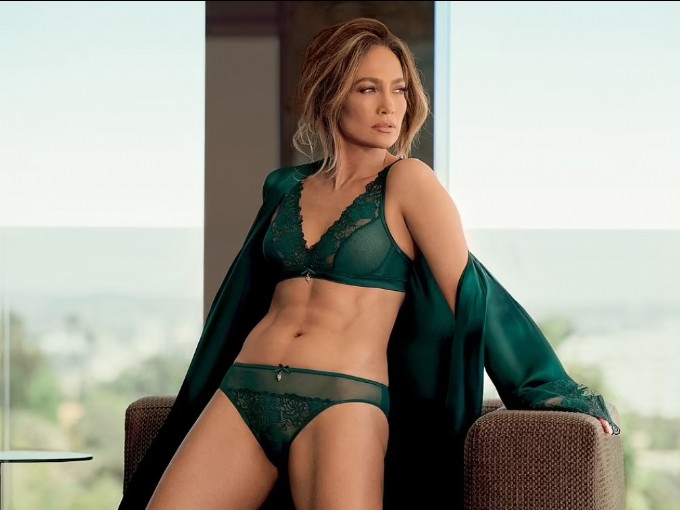 In the captivating photos, Jennifer exudes confidence and sensuality, pushing the boundaries of what's considered 'age-appropriate' in the fashion industry. Her toned tummy and shapely hips took center stage in this eye-popping shoot, which was part of her collaboration with the renowned Italian lingerie brand, Intimissimi.

The sultry collection features an emerald green lace bra and matching panties, complemented by a satin robe that gracefully fell from her shoulders. Jennifer's location for the shoot was as glamorous as her attire, set in a high-rise apartment adorned with plush velvet sofas and an elegant black piano.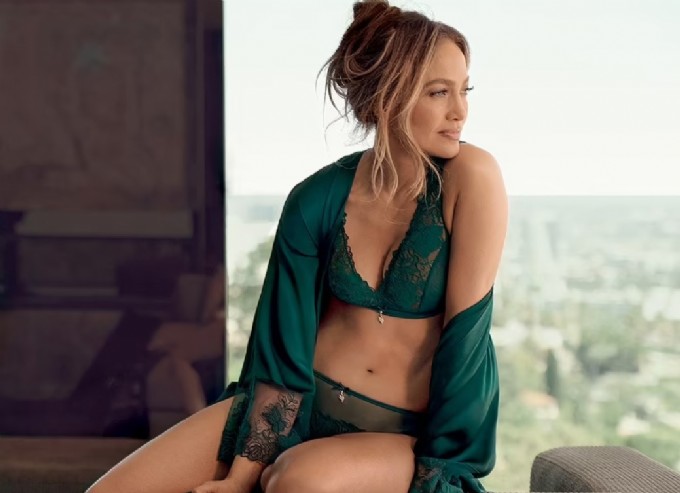 Jennifer's signature style was on full display with her hair half-up, allowing highlighted tendrils to cascade over her face. Her makeup was flawlessly executed with a soft caramel color palette, enhancing her natural beauty.

One particularly heartwarming detail that didn't go unnoticed was the gold wedding band that graced her ring finger. This symbol of love and commitment was given to her by her husband of one year, Ben Affleck.

Jennifer took to Instagram to share this scintillating shoot and express her excitement about the collaboration. She captioned the post with, "Introducing my @IntimissimiOfficial THIS IS ME…NOW collection ✨ From Verona to Hollywood and made with love @NormanJeanRoy." Her choice of the hashtag #thisismenow added a personal touch to the post, emphasizing the journey of self-discovery and empowerment.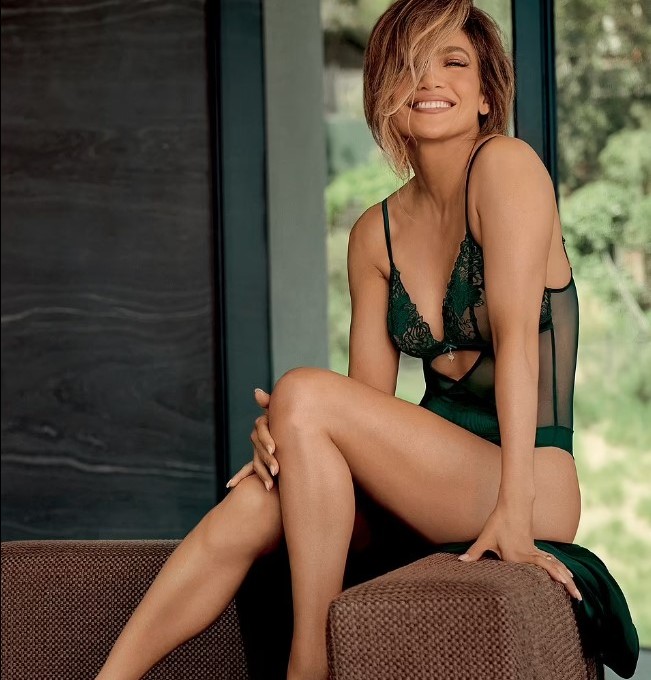 The Intimissimi collection represents a creative partnership between an iconic Italian brand and an American superstar, blending the brand's unwavering commitment to quality with Jennifer Lopez's distinct style. The collection's name, "THIS IS ME…NOW," reflects the essence of her personal evolution, self-reflection, and the embrace of her true self.

As Jennifer continues to thrive in both her professional and personal life, she shared a heartfelt tribute to her husband, Ben Affleck, in late August to celebrate his 51st birthday. The couple's love story has been a rollercoaster, and their one-year wedding anniversary this past July marked a significant milestone in their rekindled romance. Insiders have shared that Ben Affleck is "happy and content" now, cherishing his life with the captivating Marry Me diva.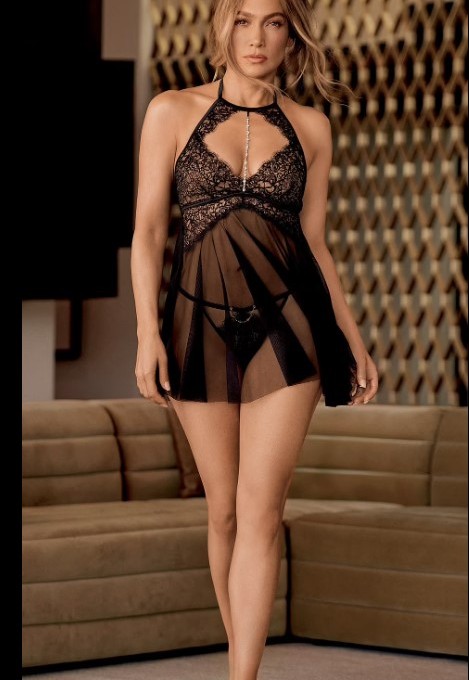 Jennifer Lopez's captivating presence extends beyond special photoshoots and Instagram posts. Her upcoming ninth studio album, "This Is Me...Now," promises to be a testament to her multi-faceted talent. One of the tracks, "Dear Ben Pt. II," was teased in her recent posts, offering a glimpse into her profound love for her husband of one year.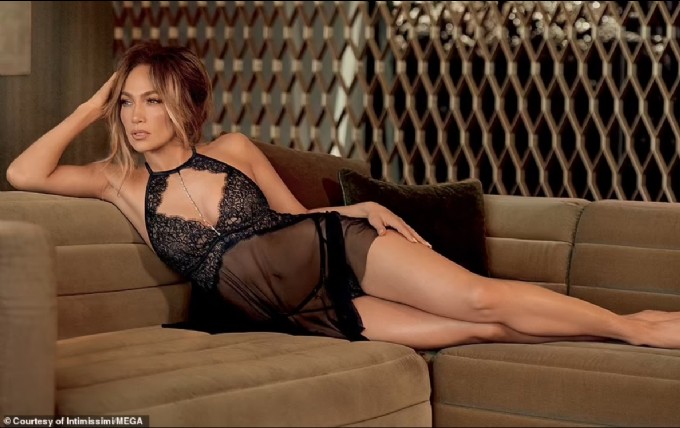 The sultry lyrics of the song, "Dear Ben / Sitting here alone / Looking at my ring ring / Feeling overwhelmed / It makes me wanna sing sing / How did we end up here / Without a rewind / Oh my / This is my life," hint at the personal and passionate journey that Jennifer Lopez has embraced, a journey that continues to inspire her fans around the world.

As Jennifer Lopez continues to make waves in the entertainment industry, her age-defying beauty and immense talent remain as captivating as ever. With the release of "This Is Me...Now" on the horizon, her fans have a lot to look forward to from this iconic multi-hyphenate superstar.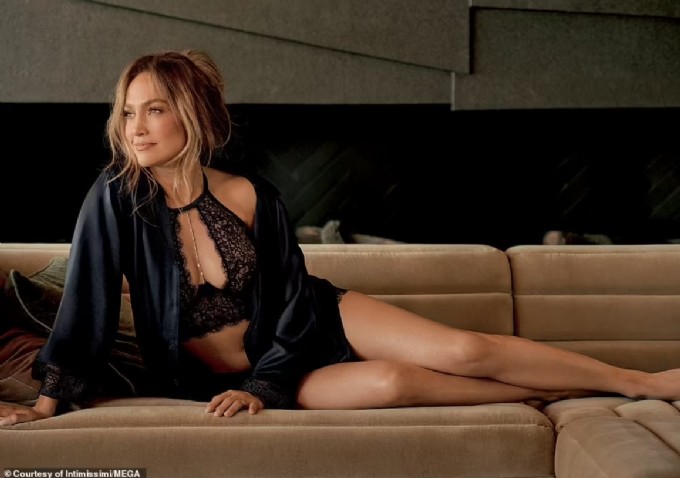 Ben Affleck Batman Movies: Ben Affleck played Batman in "Batman v Superman: Dawn of Justice," "Justice League," and a cameo in "Suicide Squad." He is set to reprise the role in the upcoming film "The Flash."
Ben Affleck Movies Netflix: Ben Affleck's film "The Last Duel" is available on Netflix. It is a historical drama directed by Ridley Scott.
Ben Affleck Movies 2023: Ben Affleck has several upcoming movies in 2023, including "Deep Water" and "The Tender Bar."
Ben Affleck Age: Ben Affleck was born on August 15, 1972, which makes him 49 years old as of 2021.
Ben Affleck and Jennifer Lopez: Ben Affleck and Jennifer Lopez, often referred to as "Bennifer," rekindled their romance in 2021 after an earlier relationship in the early 2000s. They are now engaged.
Ben Affleck Batman: Ben Affleck portrayed Batman in the DC Extended Universe (DCEU). He appeared as the Caped Crusader in films like "Batman v Superman: Dawn of Justice" and "Justice League."
Ben Affleck Wife: Ben Affleck's current wife is Jennifer Garner. The couple got married in 2005 but divorced in 2018. He is also known for his recent relationship with Jennifer Lopez.
Ben Affleck Net Worth:Ben Affleck's estimated net worth is $150 million. He has earned his wealth through a successful acting and directing career.