Kardashian fans claims Kim is secretly seeing a new man after they spot detail in new photos
The reality star has been showing off various daring ensembles while at Milan Fashion Week.
One outfit particularly stood out to fans after getting a closer look at Kim's accessories.
The beauty mogul rocked a bright red snakeskin Dolce & Gabbana dress to the event, highlighting her hourglass figure.
She paired the look with matching knee-high boot heels and her long dark locks flowing down.
However, one fan shared snaps on a Kardashian forum where the discussion zeroed in on her jewelry.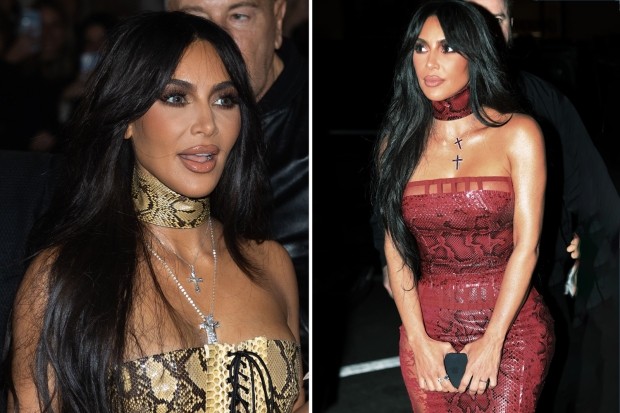 The user pointed out Kim's interesting rings, noting she was wearing a lavish diamond on her left ring finger.
"Anybody noticed Kim was wearing a band on her ring finger last night?" the poster wrote in the caption.
Others weighed in with their thoughts in the thread.
"Hmmm my fashion senses are tingling... I assume she had the statement ring on her right hand and added a more subtle, complementary ring on the other to finish the look," one speculated.
"No big deal. Just wearing it to compliment the statement ring she has on. I wear rings on my ring finger all the time and I'm not married or engaged (in my hot girl era)," another theorized.
But some questioned if the piece was Kim's way of hinting she's in a relationship.
"Maybe she's secretly seeing someone? and she's trying to dropp hints," they wondered.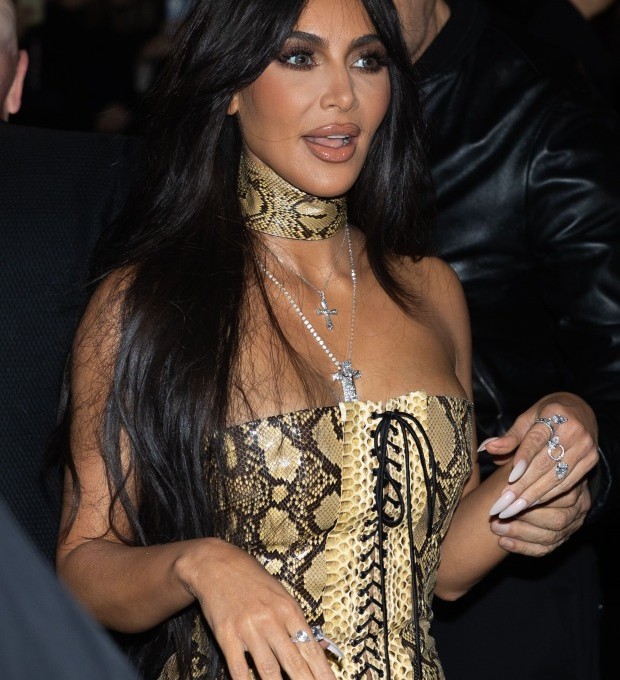 RELATIONSHIP STATUS
The TV star has maintained her single status since splitting from her ex- Pete Davidson in August.
Pete, 29, has since moved on with numerous well-known stars, most recently his Bodies Bodies Bodies co-star Chase Sui Wonders, 26.
But Kim seems to have taken a hiatus from the dating scene as she focused on her businesses and raising her four kids.
The KUWTK alum shares daughters North, nine; Chicago, five; and sons, Saint, seven; and Psalm, three, with her ex-husband Kanye West.
The former couple finalized their divorce in November 2022, after she initially filed in February 2021.
Last month, news surfaced that Kanye, 45, secretly tied the knot with Yeezy architect Bianca Censori.
The pair were spotted out donning wedding bands, and many have called the 28-year old Kim's twin due to their seemingly similar physical features.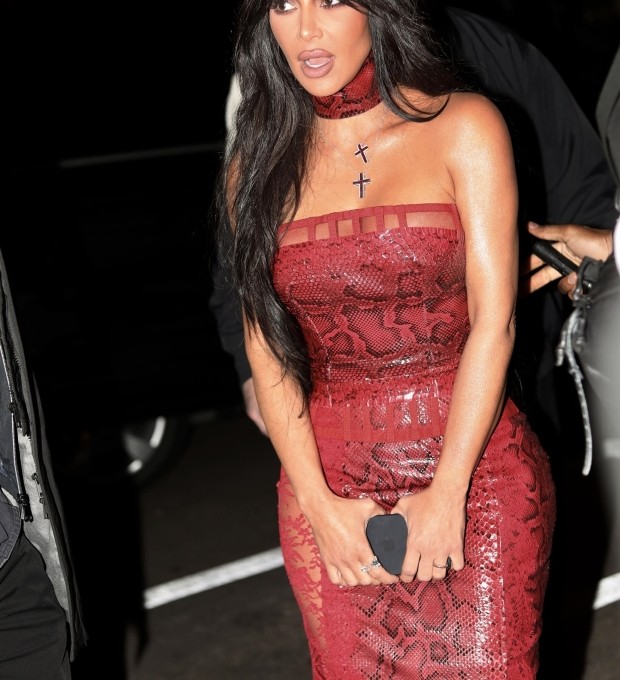 KIM'S DREAM MAN
During an appearance on the Late Late Show in September, Kim explained her vision for her next relationship.
"I'm not looking. I just want to chill for a minute, I think I need some time to myself," she told host James Corden.
"But I think my next route will… I feel like I have to go to different places. Clearly, it's not working, whatever I'm doing."
"I don't know, maybe like a hospital and meet a doctor. A law firm?
The Skims founder continued: "I think it's going to be a scientist, neuroscientist, biochemist, doctor, attorney. That's maybe what I envision."