'Kayla Simmons, World's Sexiest Volleyball Star, Teases Fans with Cheeky Snap'
Currently embarking on a globe-trotting adventure, the 27-year-old athlete and social media influencer has been treating herself to luxurious destinations. From checking off Hawaii on her bucket list to exploring various European cities, Kayla's journey has been a visual delight for her fans.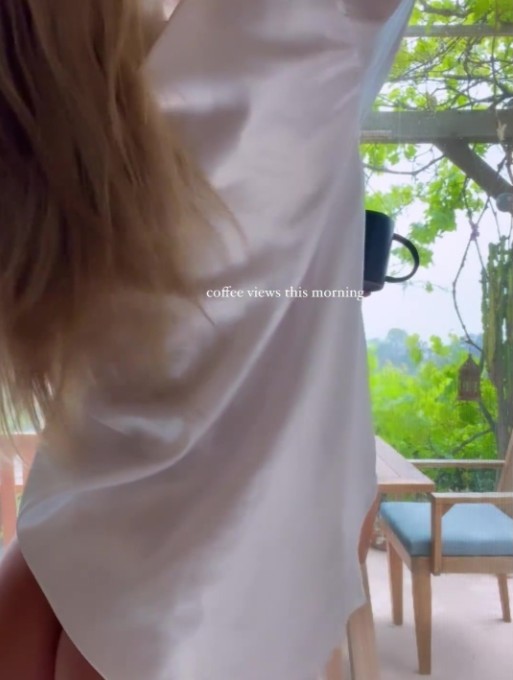 In a recent Instagram story, Kayla shared a playful clip that left her followers wanting more. Standing on a balcony overlooking lush greenery, she sported a whistle shirt and held a cup of coffee, her back facing the camera. However, it was her choice of attire that stole the spotlight. Wearing only a tiny white thong, Kayla playfully moved her backside back and forth in front of the lens, giving her fans a glimpse of her well-toned buttocks.
Throughout her recent adventures, Kayla has toured continental Europe, exploring the picturesque landscapes of France and Italy. Her travels have taken her to vibrant cities like Nice, where she encountered an unfortunate mishap when a bird left an unexpected mark on her attire.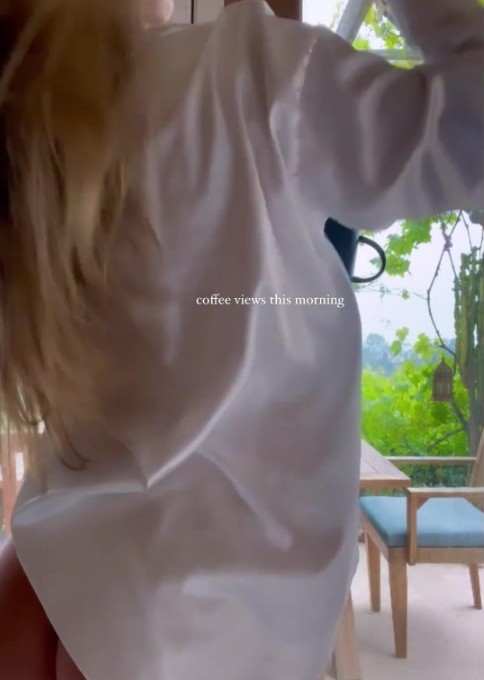 Kayla Simmons continues to captivate her followers with her stunning beauty and playful content, offering glimpses into her exciting and glamorous lifestyle.