Kendall Jenner's 28th Birthday Celebrated by Family on Instagram: A Heartfelt Reconciliation and Sibling Feuds
Kendall Jenner, the celebrated supermodel and a prominent member of the Kardashian-Jenner clan, recently marked her 28th birthday, and her family didn't miss a beat in showering her with love and affection on the popular social media platform, Instagram. The Vogue cover girl received an outpouring of heartfelt messages and reminiscences from her family, starting with her mother and extending to a delightful video tribute from Halloween, but her birthday was not without its share of family drama. In this article, we delve into the birthday celebrations, the mending of relationships, and the ongoing sibling feuds that are capturing the spotlight.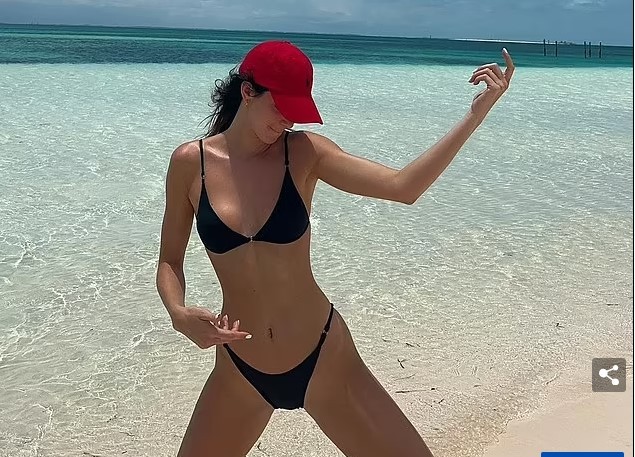 Kris Jenner's Birthday Tribute
Kris Jenner, the matriarch of the Kardashian-Jenner dynasty, was the first to wish her beloved daughter a happy 28th birthday on Instagram. Her post was not just a simple "happy birthday" message, but a loving and heartfelt tribute that captured the essence of Kendall's personality. Kris shared several endearing flashback photos of Kendall, taking the viewers on a journey through time. The images depicted Kendall as a young girl engaged in various activities, from playing sports to sitting on the back of a luxurious Mercedes Benz convertible.
Kris's touching note began with a stream of affectionate words, "Happy birthday to my beautiful, kind, generous, giving, smart, talented, creative, amazing, and thoughtful daughter Kenny!!" To punctuate her warm wishes, Kris added birthday cake and present emojis, along with a kissing face. It was clear that this birthday message came straight from the heart.
The heartfelt message continued with Kris acknowledging Kendall's remarkable qualities, "You have the biggest heart and are so compassionate and caring to everyone." Kendall's mother also highlighted her daughter's role within the family, "You are such a special and amazing daughter, sister, auntie, and friend." Kris expressed her deep sense of gratitude, saying, "I am beyond blessed that God chose me to be your Mommy," as she posted two vibrant red hearts.
Kris's emotional tribute concluded with a powerful declaration of love, "I love you soooo much my beautiful girl... Mommy xo."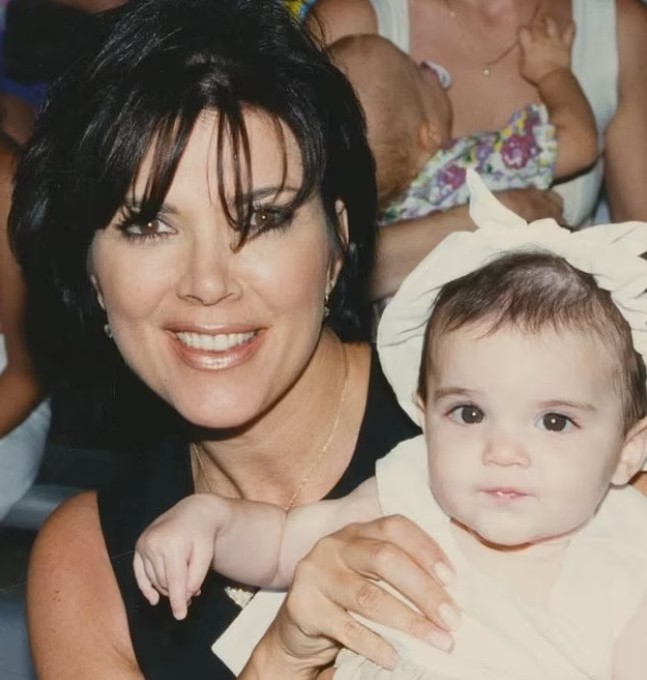 Kendall's Transformation into Wonder Woman
In addition to the heartwarming tribute, Kris Jenner shared a captivating video from Halloween where Kendall was dressed up as the iconic Lynda Carter's Wonder Woman from the beloved '70s TV show. The video showcased Kendall's stunning transformation, as she went from Diana Prince to the awe-inspiring superhero, Wonder Woman. The nostalgic and fun video was a fitting celebration of Kendall's birthday and gave a glimpse of the family's enthusiastic approach to festive occasions.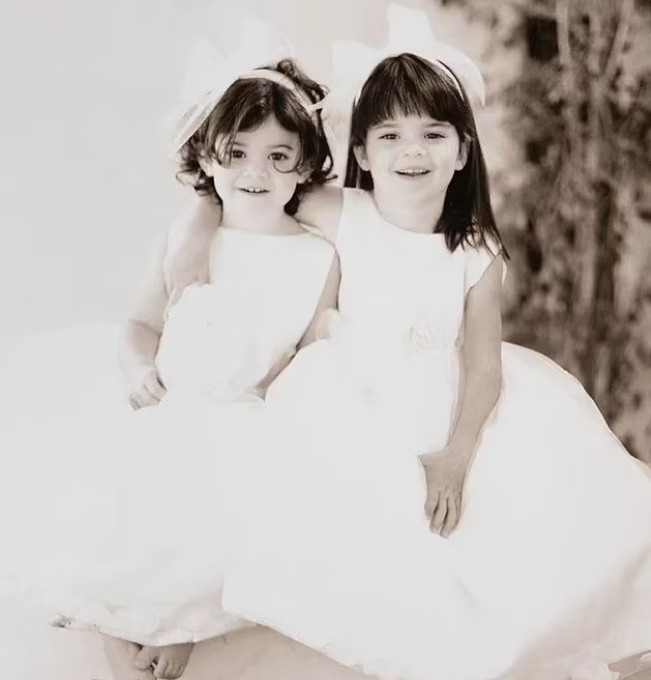 Healing Rifts in the Family
Kendall Jenner's birthday marked not only a time for celebration but also a significant milestone in healing rifts within the Kardashian-Jenner family. One of the notable reconciliations was between Kendall and Corey Gamble, who has been the long-term boyfriend of Kendall's mother, Kris Jenner.
The roots of their conflict can be traced back to 2020 when the family embarked on a trip to Palm Springs. During the tumultuous vacation, Corey Gamble attempted to intervene during a heated argument between Kendall and her younger sister, Kylie Jenner. The resulting tension had strained Kendall's relationship with Corey, but Kendall opened up about how a new family holiday to Cabo had provided the much-needed opportunity to mend their rift.
In a confessional segment during the season four premiere of "The Kardashians," Kendall revealed, "Corey and I, we were close for a while and then Kylie and I had a big sister fight, and he tried to intervene, and that caused a little problem between us. We apologized, and we got over it, but it never really – it just kind of stayed here."
The break in Cabo, where most of the Kardashian-Jenner clan joined except for Kourtney Kardashian, offered Kendall and Corey a chance to "slow down" and strengthen their relationship. Kendall emphasized the significance of such family trips, explaining, "I think sometimes that's what makes these family trips really important. It gives Corey and me the opportunity to slow down and actually spend some time together."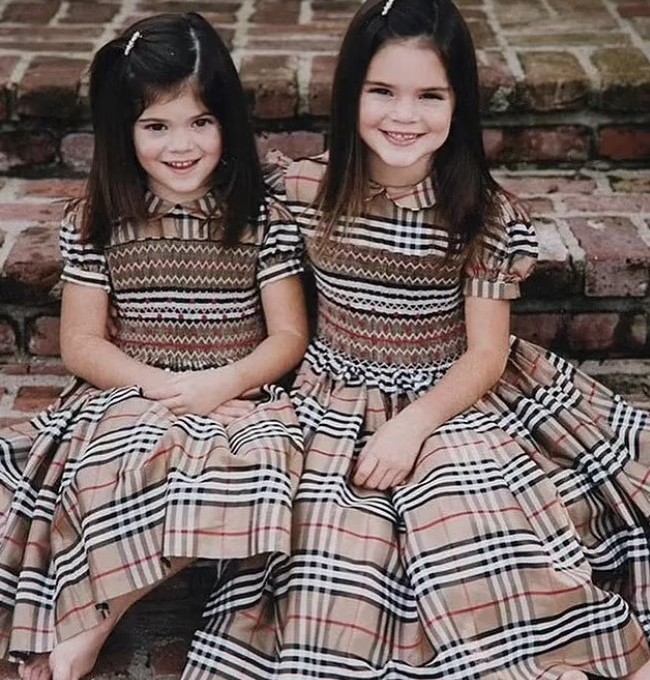 The 2020 altercation that initially caused the strain involved Kendall accusing Corey of intervening in a confrontational incident by shouting and using profanity. Kendall and Kylie's disagreement had escalated when Kylie refused to dropp Kendall off at her Beverly Hills residence after a night out in Palm Springs. The dispute led to a physical altercation, with Kendall recounting Kylie hitting her and putting her heel "into my neck," resulting in a full-blown fight.
Kris Jenner, who had observed the transformation in her daughter's relationship with Corey, remarked in the new 'Kardashians' episode, "I think hell froze over because Corey and Kendall are chatting." The reconciliation was a significant step toward restoring harmony within the family.
The healing of this rift came as a breath of fresh air, reflecting the dynamics and complexities of family relationships, especially in the spotlight of reality television.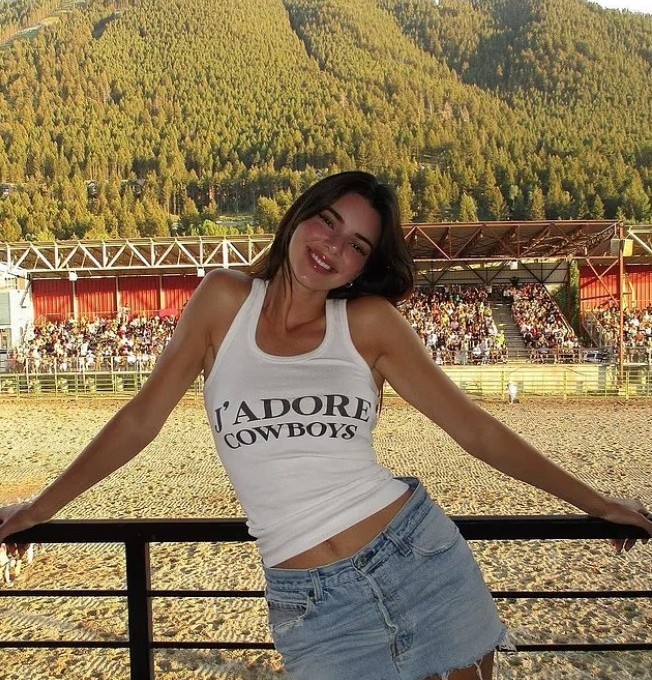 Sibling Feuds: Kim and Kourtney's Ongoing Disagreement
While Kendall's birthday celebration and the reconciliation with Corey Gamble were moments of familial bonding, the Kardashian-Jenner clan is not without its occasional tensions and feuds. In particular, the Kardashian sisters Kim and Kourtney found themselves embroiled in an ongoing disagreement during the season premiere of "The Kardashians," which aired on Hulu.
The source of the tension was a collaboration between Kim and the fashion designer Dolce and Gabbana. Kourtney had previously collaborated with the famed designer, who had produced her dress for her May 2022 wedding to musician Travis Barker. However, the collaboration between Kim and the designer seemed to reignite the feud, with the sisters engaging in a furious argument.
Kourtney, in the heat of the disagreement, labeled her sister Kim a 'witch' and a 'narcissist.' The sisters were seen arguing over the phone, with Kourtney expressing her discontent about the collaboration. Kim attempted to downplay the issue, stating, "It's not that original. Everyone does '90s; it's not a new concept." The argument ultimately concluded with Kourtney's sharp retort, "It's like you're just a f****** witch, and I hate you."
Sibling feuds, while not uncommon in any family, are given a spotlight when it comes to the Kardashian-Jenner family, whose every move and dispute is closely watched by the media and fans.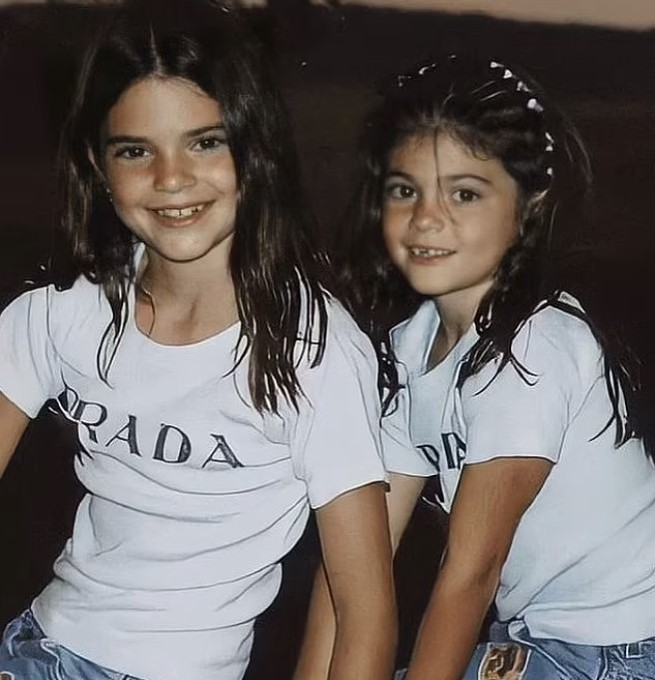 Conclusion: The Complex Tapestry of Family Life
Kendall Jenner's 28th birthday celebration, marked by heartfelt messages and a significant reconciliation, offers a glimpse into the complex tapestry of family life. While the Kardashians and Jenners are known for their glamorous lifestyles and public personas, they, too, grapple with the dynamics and challenges that all families face.
Kendall's birthday became a moment of unity and reflection, as family members came together to express their love and appreciation. At the same time, it highlighted the resilience and strength of family bonds, as demonstrated by Kendall's reconciliation with Corey Gamble.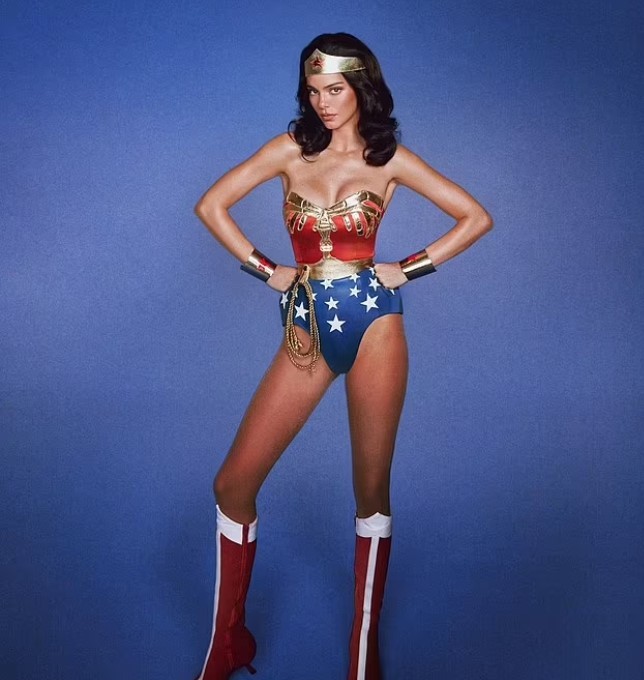 The ongoing disagreements and feuds, as seen in the conflict between Kim and Kourtney, serve as a reminder that even the most famous families are not immune to occasional disputes. The Kardashians and Jenners, in their reality TV spotlight, provide a relatable glimpse into the complexities and joys of family life.
In the end, Kendall's birthday celebration stands as a testament to the enduring bonds of family, the power of reconciliation, and the beauty of shared moments of love and celebration. It's a reminder that, beneath the glamour and drama, the Kardashian-Jenner family is, at its core, a family like any other, navigating the challenges and joys of life together.
Bad Bunny and Kendall Jenner
Bad Bunny and Kendall Jenner have been rumored to be dating since early 2023. They were first spotted together in February at a private club in Los Angeles, and since then have been seen on several dates, including at Coachella and the Met Gala.
Neither Bad Bunny nor Kendall Jenner have confirmed their relationship, but they have been seen kissing and cuddling in public. In July 2023, a source told People magazine that the couple is "very much in love" and that "things are heating up" between them.
Kendall Jenner birthday
Kendall Jenner's birthday is on November 3rd. She was born in 1995, making her 28 years old.
Kendall Jenner husband
Kendall Jenner is not married. She has been in a few high-profile relationships, including with Harry Styles and Devin Booker, but she has never been married.
Kendall Jenner age
Kendall Jenner is 28 years old.
Kendall Jenner net worth
Kendall Jenner's net worth is estimated to be around $45 million. She is one of the highest-paid models in the world, and she also earns money from her endorsement deals and her own clothing line.
Kendall Jenner kids
Kendall Jenner does not have any kids.
Kendall Jenner Instagram
Kendall Jenner has over 230 million followers on Instagram. She is one of the most popular people on the social media platform.
Kris Jenner
Age: 67 years old (born on November 5, 1955)
Kris Jenner's mom
Mary Jo "M.J." Campbell
Age: 89 years old (born on July 26, 1934)
Kris Jenner's sister
Karen Houghton
Age: 65 years old (born on March 16, 1958)
Kris Jenner's grandchildren
Mason Disick
Penelope Disick
Reign Disick
North West
Saint West
Chicago West
Psalm West
Dream Kardashian
True Thompson
Stormi Webster
Wolf Webster
Aire Webster
Kris Jenner's mom's age
Kris Jenner's dad
Robert True "Bob" Houghton
Deceased (died on May 22, 1975)