Kourtney Kardashian Flaunts Baby Bump in Pink Bikini as Fans Speculate Due Date
Kourtney Kardashian, known for her role in reality TV, proudly showcased her blossoming baby bump in a series of Instagram photos. The 44-year-old star posed alongside TikTok sensation Addison Rae, 22, in the picturesque garden of Kourtney's lavish $9 million mansion.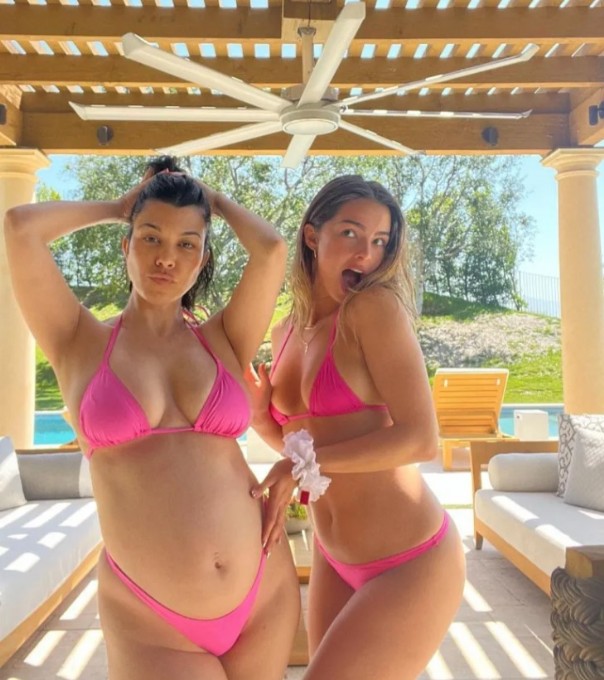 Underneath a sprawling wooden cabana, with minimalist deck chairs and a luxurious in-ground pool as the backdrop, the duo sported matching bright pink bikinis, embracing their natural beauty by going makeup-free.
In the first image, Kourtney confidently faced the camera while Addison gently placed a hand on her friend's growing belly. In the subsequent photo, Kourtney turned sideways, accentuating her striking curves in the tiny swimsuit.
Another shot captured Kourtney sunbathing, donning a Prada bucket hat, while her barely-there bikini top accentuated her cleavage. She shared the post with a caption featuring various pink emojis, paying homage to her vibrant ensemble for the day.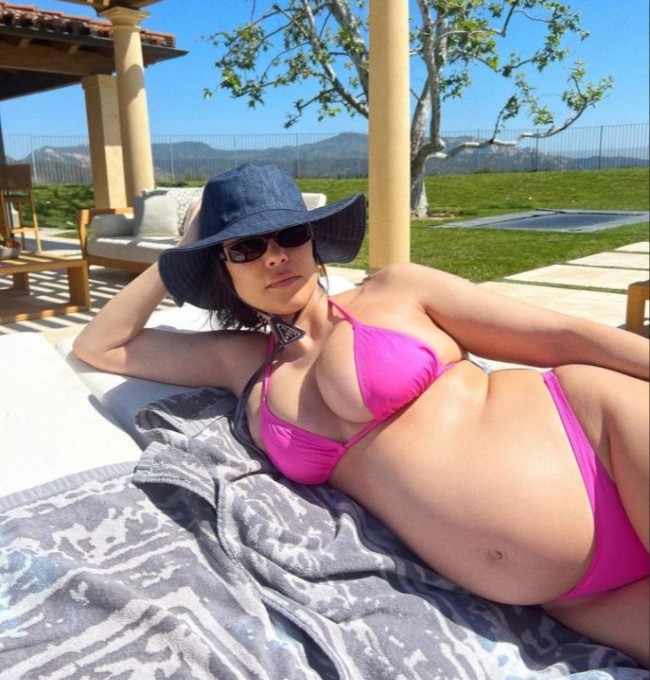 The display of body positivity drew admiration from fans, with one commenting, "So nice to see a mom embracing her changing body shape. Inspirational."
As news of Kourtney's pregnancy broke only last month, fans have been speculating about her due date. The announcement came during her husband Travis Barker's concert in Los Angeles when she held up a sign reading, "Travis I'm pregnant," reminiscent of the band's iconic music video for "All The Small Things."
On Reddit, followers theorized about the timing of Kourtney's delivery. One fan estimated, "I think she's around five to six months? She looks great!" Speculation also arose regarding whether the baby was conceived when Kourtney was a blonde. Others suggested due dates ranging from September to Christmas Day, while some claimed to have heard October or April.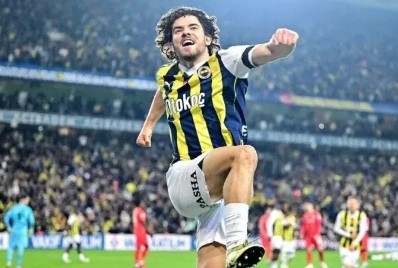 Kourtney is already a mother to three children, Penelope (10), Mason (13), and Reign (eight), from her previous relationship with Scott Disick (40). Concerns were raised about Scott's reaction to Kourtney's pregnancy news, but opinions varied among fans. Some believed he may need comforting, while others thought he was indifferent. Nonetheless, many expressed their support for Kourtney's happiness and her right to move forward.
As Kourtney Kardashian continues to embrace her pregnancy journey, fans eagerly anticipate further updates and the eventual arrival of her new addition to the family.