Pregnant Kourtney Kardashian Shares Stylish Baby Bump Progression Photos on Instagram
The 44-year-old reality star delighted her followers by posting a carousel of photos on Instagram, showcasing various stages of her baby bump.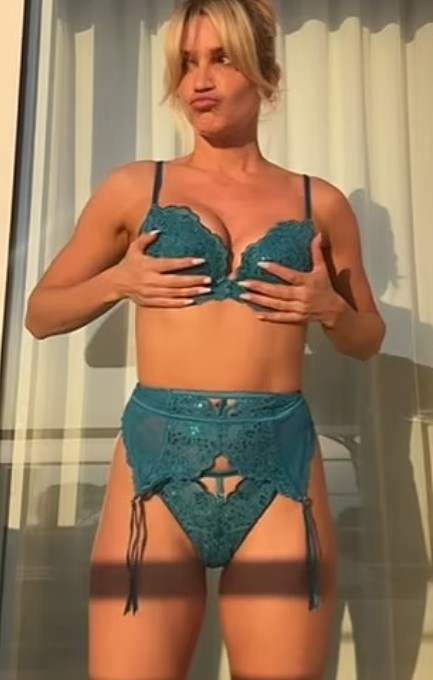 In the first shot, Kourtney looks radiant as she sits on a director's chair, gazing to her right, with her chic black bodysuit accentuating her growing bump. The proud mom also included a mirror selfie, showing her in a sheer black bodysuit and black leather pants, with a protective hand resting on her belly.
Throughout her pregnancy, Kourtney has flaunted her fashionable maternity choices, including black and silver ensembles that highlight her baby bump. She also displayed her love for denim in a double denim outfit, looking effortlessly stylish as she ran her hands through her hair, basking in the beautiful moment.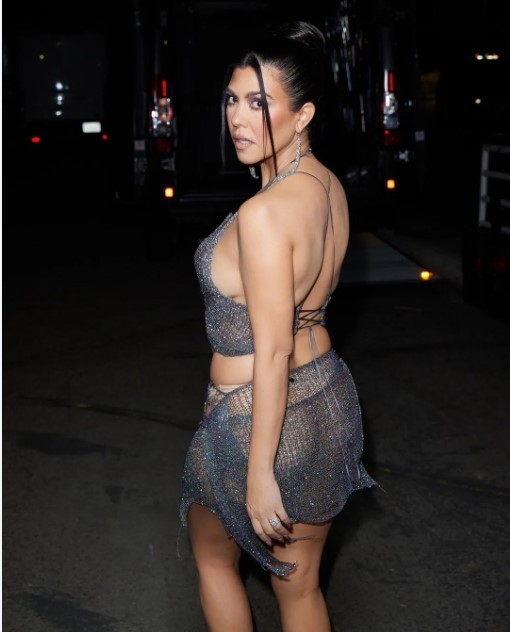 Earlier this month, Kourtney treated her followers to glimpses of her Hawaii vacation, where she showcased her baby bump in a black cut-out swimsuit while sunbathing on a striped beach towel. The Lemme founder also shared photos of herself floating in the ocean, her bump peeking above the water's surface.
While Kourtney has been documenting her pregnancy journey, her husband, Travis Barker, has been talking about the couple's baby name choices. In a recent interview with Complex, Barker playfully discussed potential baby names with his daughter Alabama, suggesting names like "Audemars," "Milan," and "Patek." Barker previously hinted that they already have a name picked out for their baby boy.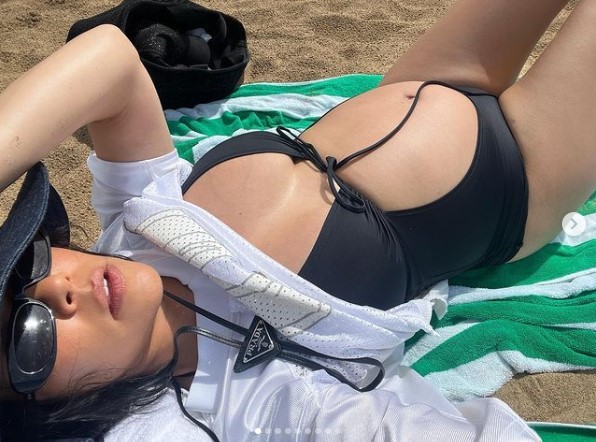 Kourtney and Travis are expecting their first child together, adding to their blended family. Barker is already a father to Alabama and Landon, while Kourtney has three children, Penelope, Reign, and Mason, from her previous relationship with Scott Disick.
As Kourtney Kardashian continues to embrace her pregnancy in style and share her journey with fans, her fashionable maternity choices and joyful moments are capturing hearts and inspiring many expectant mothers around the world.