Save 50% on the serum Kourtney Kardashian uses on her 'whole body' as a 'treat'
The star admitted last year that she doesn't just save Clarins' Double Serum ($45, originally $90) for its intended use as a daily face treatment, instead opting to slather it on all over.
Perhaps she should get ready to stock up, as the bestselling product is on rare markdown for 50% off today only, as part of Ulta's 21 days of beauty deals.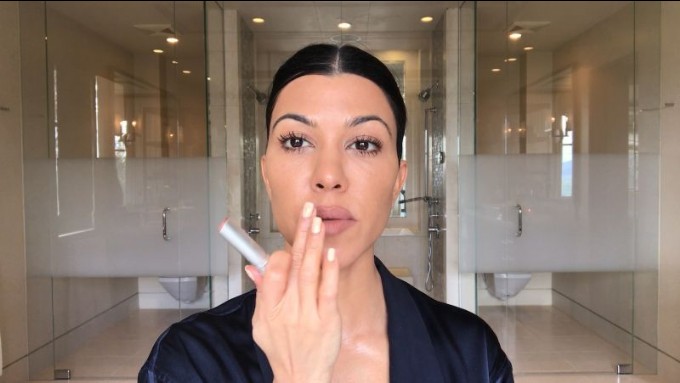 "You know that I'm obsessed with this double serum," Kardashian gushed in an unboxing video for her 2022 Poosh Holiday mailer last year.
"I use this on my whole body, and I know that's a treat but my body deserves it," she added of the formula, which the brand describes as designed to "[promote] skin firmness" as it "hydrates and smoothes."
It's hardly the only Clarins product the reality star loves, as she also included the brand's Total Lift anti-aging Eye cream ($89) in the same mailer, calling it "the best" and saying she also loves "using eye cream on [her] body."
While the eye serum isn't discounted this time around, there's plenty more deals worth eyeing at Ulta during its major markdown event.
Today's savings include 50% off Dermalogica's Skin Smooth Cream ($24, originally $47) — an antioxidant-packed moisturizer — in addition to multiple sizes of Lancome's La Vie Est Eau de Parfum (from $17, originally from $24).
And if a makeup deal would be the highlight of your week, head into the weekend with Ulta's online-only deal on Ofra cosmetics Highlighter ($18, originally $35).
Plus, with Ulta's 21 Days of Beauty Sale bringing new deals through April 1, there'll be plenty more deals springing up as we head into spring.