Teacher gets sacked after filming raunchy dance displays in classroom with students
A teacher and OnlyFans star has reportedly been fired after filming herself dancing with her students in class.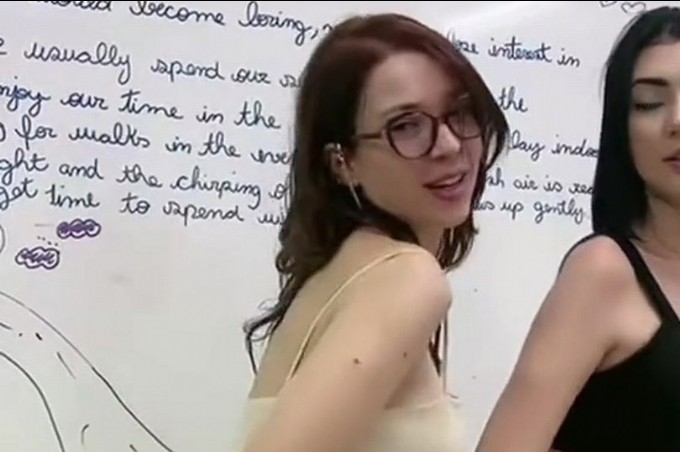 Cibelly Ferreira, from Brazil, received millions of views when she posted videos of her and her students performing sexy routines on TikTok and Instagram.
In the clips, the teacher can be seen provocatively sashaying and dancing very close to students by a white board. It is reported that she has now been dismissed from the school where she was working, which has not been named.
Ferreira, who has 9.8m followers on TikTok and 1.2m on Instagram, also posts pictures of herself in sexy clothes and bikinis. Although millions of people support her, she has been criticised online for her revealing work outfits which some find inappropriate for the classroom.
In one video she can be seen wearing a low cut green dress while she wore crop tops and shorts in several others. She reportedly said her dance routines are a means to engage with her students.
"One of my students invited me to dance with him, and the class really enjoyed the interaction," she said.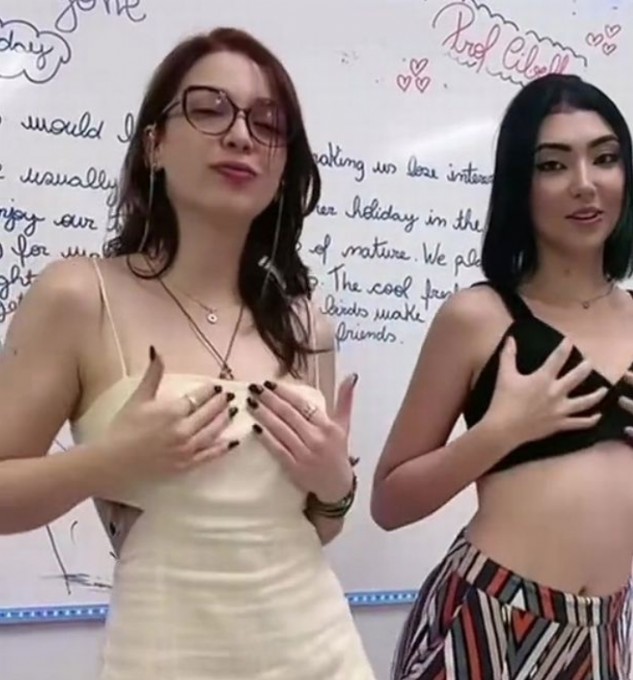 "After that, the other students began to ask questions, too, and I took advantage of the interaction and interest of the students to apply my classes with more quality, because the students are more interested and excited.
"I know how difficult it is for younger students to focus their attention on teaching versus social networks and technology. I can take advantage of their interest and bring them closer to teaching."
It is not known where Ferreira, who says she has a degree in biology, was last teaching. It is reported that she also has pages on OnlyFans and Pornhub.
She told Milenio: "As an adult woman, who needed extra income, I looked for other forms of monetisation. My mother, for example, knows this and accepts it very well. Even every woman should feel free and fulfilled with her body.
"The school gives me a safe and stable place. However, my content on social networks pays me much more," she admitted."