Travis Kelce Ready to Embrace New Sport for Rumored Girlfriend Taylor Swift
During a recent episode of ESPN's "First Take," Mark Cuban, the owner of the Dallas Mavericks, chimed in on the topic of Swift's association with Kelce. In a video shared on Twitter, Cuban playfully urged Swift to part ways with the Chiefs' player and suggested that he could set her up with one of his eligible basketball players.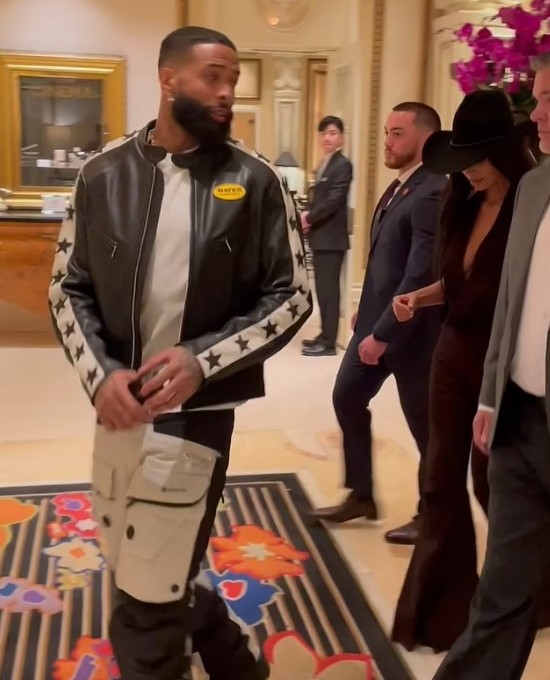 "Taylor, sorry if you're listening, Travis. Break up with him, I got a bunch of good-looking single guys that play for the Dallas Mavericks. I gotchu," Cuban quipped, adding his humorous take to one of the hottest topics in the sports world.

Not one to back down from a challenge, Kelce caught wind of Cuban's offer. In his characteristic good-humored fashion, the 33-year-old athlete responded to Cuban's tweet, expressing his readiness to pivot to basketball.

"@mcuban Just sign me to a ten day! 😎," Kelce tweeted, humorously suggesting that Cuban could bring him on board with one of the NBA's temporary contracts known as "10-day contracts." These contracts are typically used by NBA teams to bring in additional talent for a brief period when there's an opening on their roster.

However, it seems that Kelce's offer might have to wait. The Dallas Mavericks appear to have a well-stocked roster, and Kelce's football commitments keep him occupied. The Kansas City Chiefs are gearing up to face the New York Jets, with Swift set to add some star power to the family and friends suite, just as she did at a recent home game.

According to a source, "Taylor Swift is planning on attending the Jets game this Sunday." Another source added, "The Jets haven't been notified specifically about Taylor coming to Sunday's game, but are prepared to welcome her if she decides to come. Patrick Mahomes booked a suite for his family and friends, and Taylor could be joining that suite."

Reflecting on Swift's previous appearance at his game against the Chicago Bears, Kelce shared his thoughts during an episode of his podcast, "New Heights," which he co-hosts with his brother, Philadelphia Eagles player Jason Kelce.

"Shout-out to Taylor for pulling up, that was pretty ballsy," he remarked. "I just thought it was awesome how everyone in the suite had nothing but great things to say about her. You know, the friends and family."

Travis Kelce's playful response to Mark Cuban's jest highlights his good-natured personality and willingness to embrace new challenges, on and off the field.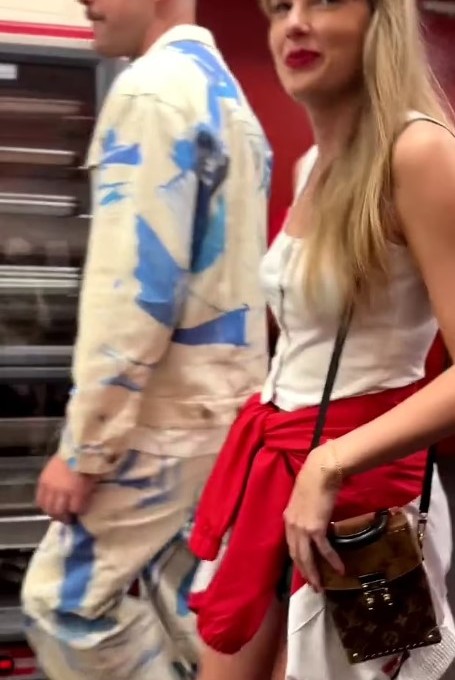 Taylor Swift: A Timelessly Stylish Artist: Taylor Swift is not only known for her incredible music but also for her elegant and tasteful style. Over the years, she has transformed her image and confidently embraced her own sense of sexiness while staying true to her authentic self.

Taylor Swift and The Sun: Taylor Swift has been a frequent subject of tabloids, including coverage by "The Sun," a popular British newspaper. Her life, career, and personal moments have often made headlines in the media.

Taylor Swift's Age: As of September 2021, Taylor Swift was born on December 13, 1989, which made her [current age] years old. Make sure to updat this information to reflect her current age.

Taylor Swift's Husband: Taylor Swift is known for her private personal life. As of my last knowledge updat in September 2021, she was in a relationship with Joe Alwyn, but it's essential to verify her current relationship status and provide up-to-date information.

How Old is Taylor Swift's Daughter: Taylor Swift does not have a daughter. It's crucial to provide accurate information and avoid spreading false rumors about her personal life.

Taylor Swift on Instagram: Taylor Swift's Instagram account (@taylorswift) boasts millions of followers. She frequently shares glimpses of her life, music, and her beloved cat Meredith on the platform.

Taylor Swift's Twitter Presence: Taylor Swift's official Twitter account (@taylorswift13) is a hub for her interactions with fans, updates about her music, and her thoughts on various topics. It's a must-follow for Swifties and music enthusiasts.

Is Taylor Swift Married: As of my last knowledge updat in September 2021, Taylor Swift was not married. However, her relationship status may have changed since then. It's advisable to check the latest news or her official announcements for the most accurate information regarding her marital status.